BASSETERRE, St. Kitts, May 31, 2017 (Press Unit in the Office of the Prime Minister) – The Governments of St. Kitts and Nevis and the Socialist Republic of Vietnam have expressed their desire to work closer together to further strengthen bilateral relations in areas such as climate change, tourism and infrastructural development, which will redound to the benefit of residents and citizens of both nations.
This was expressed on Tuesday, May 30th, 2017 when Vietnamese Ambassador Pham Sanh Chau met with Prime Minister Dr. the Honourable Timothy Harris during a courtesy call at Government Headquarters.
The Ambassador is the Assistant Minister of Foreign Affairs and Special Representative of the Prime Minister of the Socialist Republic of Vietnam responsible for UNESCO Affairs. Ambassador Chau was accompanied by Mr. Le Thanh Tung, Deputy Director of the General Directorate of America in Vietnam's Ministry of Foreign Affairs. 
During his discussions with Prime Minister Harris, Ambassador Chau congratulated the Dr. Harris-led Team Unity Government on its socio-economic achievements since assuming office.
The visiting diplomat also commended St. Kitts-Nevis' Citizenship by Investment Programme, stating it is one that the Vietnamese Government is considering promoting among its people.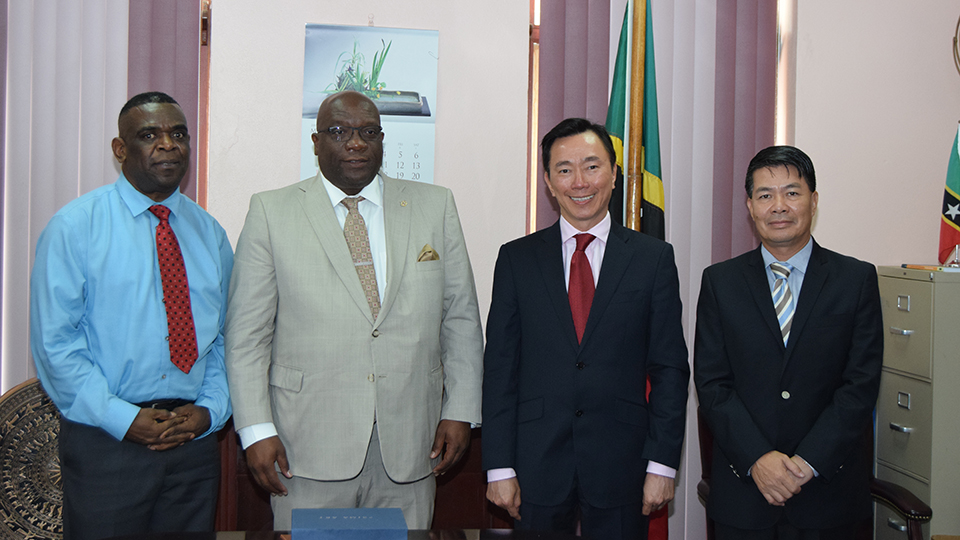 Ambassador Chau said, "Some areas I think that we can start with is: (1) property development. We have a number of companies who are very strong in property development. In Vietnam, we have Sun Group and Vingroup, those are the two leading developments in the area, so I think that won't be difficult for them to invest through this programme. Secondly, we can also have tourism development. The Caribbean in general, including St. Kitts and Nevis, is becoming one of the favourite destinations for Vietnamese tourists. They have travelled to Europe and the USA, now it's high time for them to explore this part of the world."
Another area of potential investment, according to Ambassador Chau, is in the area of telecommunications, as Vietnam is "very strong in telecommunications, with operations now in Peru and in Haiti and very soon in the Dominican Republic."
Prime Minister Harris, in turn, expressed gratitude to Ambassador Chau and the Vietnamese Government for its interest in St. Kitts and Nevis' citizenship programme.
Dr. Harris stated, "You have committed that you will work to assist us in this regard in bringing direct investment into our country by encouraging your citizens and residents to participate in this programme. I want to thank you in advance and hope that we can begin soon to count some success stories coming out of Vietnam in terms of participation in this programme."
St. Kitts and Nevis and the Socialist Republic of Vietnam established diplomatic relations in 2013.