Basseterre, St. Kitts, December 20, 2018 (SKNIS): The spirit of Christmas filled the air at the Mary Charles Hospital in Molineux, today Thursday (December 20), as senior government officials and hospital staff went from ward to ward singing songs of good tidings and cheer to patients and visitors as the hospital hosted its annual Christmas Programme.
The senior government officials that joined the hospital staff were the Prime Minister, Dr. the Honourable Timothy Harris, Minister of State with responsibility for Health, Honourable Wendy Phipps, Permanent Secretary in the Office of the Prime Minister, Andrew Skerritt, and Permanent Secretary in the Ministry of Health, Delores Stapleton-Harris.
The patients were very excited to see the group of carolers as it visited the different wards, and were additionally happy to receive their Christmas gifts.
Minister Phipps said that citizens and residents in all the business of life have to remind themselves that in all the getting, giving is equally important. She encouraged the audience to focus on the theological virtues from Corinthians 13, which are faith, hope and love, in addition to joy.
"I think the common message of Christ is to take people from a point of need to a point of supply and overabundance that gets us ready for an eternal home. The message I would like to leave with us today as we go about the rest of the Christmas season is to focus on the theological virtues in addition to joy because joy is something that you have no matter what," she said.
Prime Minister, Dr. the Honourable Timothy Harris, said that this is the time of season for reflection and humility.
"As we reflect on our lives, I invite you to consider where we stand on the score board of humility. We want as we celebrate and reflect upon his life [Christ], to recall from his example that everywhere he went, he was doing good. We have to live a life, doing as much as we can," he said.
He said that as the Christmas season is celebrated, the virtue of "goodness" should be added.
The programme featured renditions of Christmas carols, poems and the delivery of the Christmas message by Pastor John Bradley.  The Christmas programme by members of the hospital staff and government officials is an annual occurrence. Similar activities are done at the Joseph N France General Hospital in Basseterre and Pogson Medical Centre in Sandy Poin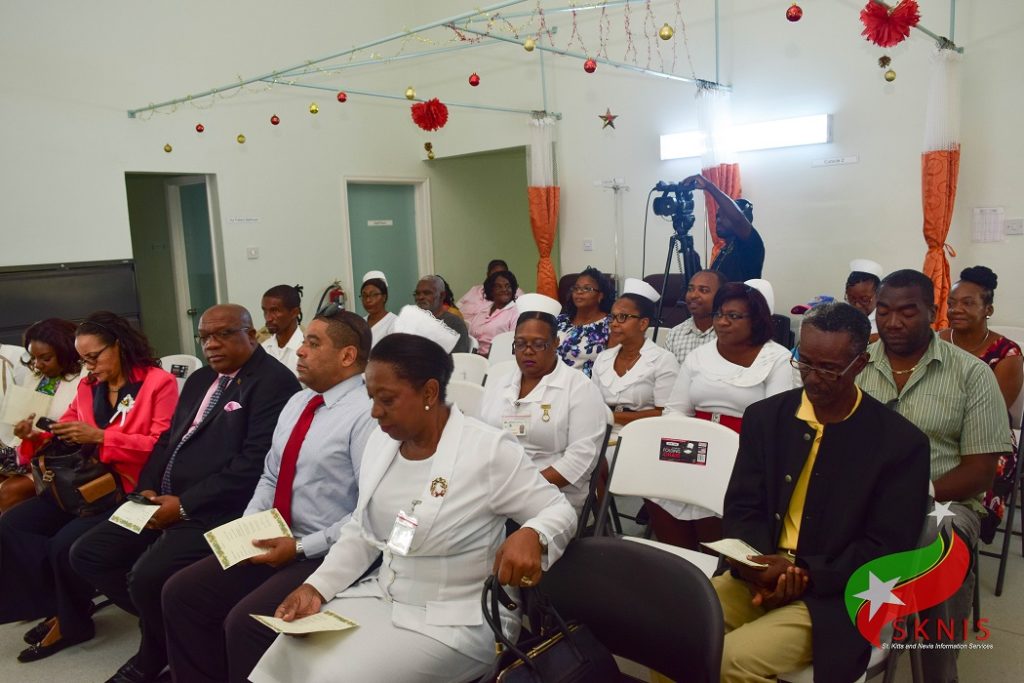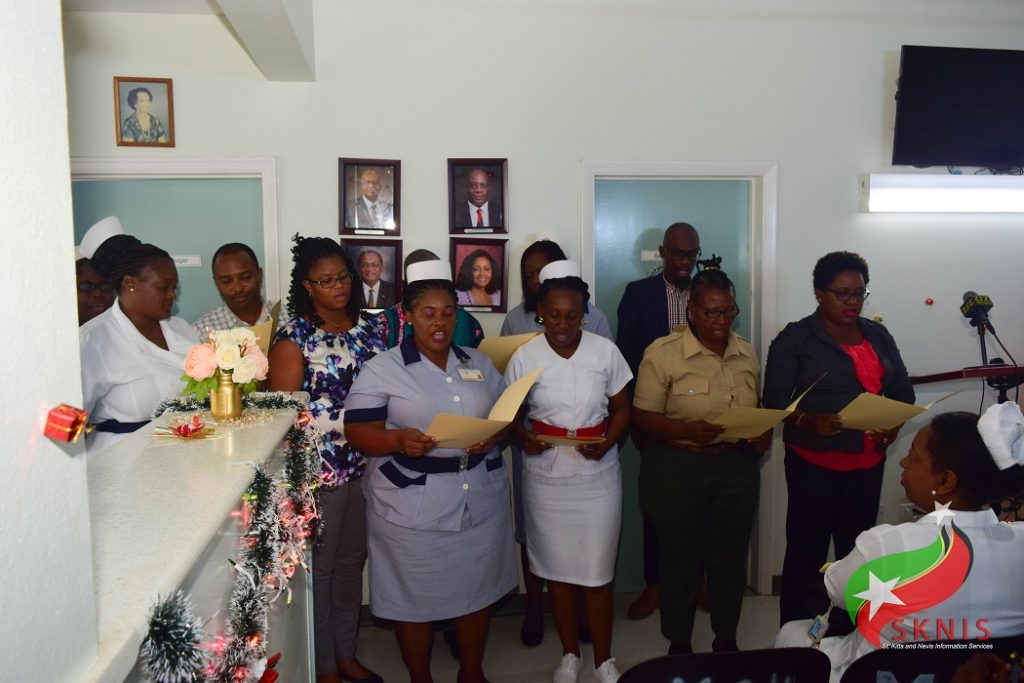 .