Basseterre, St. Kitts, July 06, 2023 (SKNIS): Deputy Prime Minister, the Honourable Dr. Geoffrey Hanley, paid tribute to the recipients on the New Year Honours List for 2022 and 2023, otherwise known as the Palace Awards, at an Investiture Ceremony held at Government House on Wednesday, July 05, 2023.
The awardees were Larkland M. Richards, along with Peter Coury – Officer of the Most Excellent Order of the British Empire (OBE); and Marjorie Morton, Eric H. Maynard and Vida H. Williams, who all received the Member of the Most Excellent Order of the British Empire Award (MBE). The medals were distributed by Governor-General Her Excellency Dame Marcella Liburd GCMG, JP.
Deputy Prime Minister Dr. Hanley acknowledged Larkland M. Richards for his outstanding contributions to the tourism sector.
"Through his vision, leadership and unwavering dedication, Mr. Richards has played a pivotal role in stabilizing St. Kitts and Nevis as a world-class tourist destination," said Dr. Hanley. "His tireless efforts in promoting the country's natural beauty, culture, heritage and hospitality have attracted visitors from around the globe, boosting the local economy and creating countless employment opportunities for our people."
Peter Coury was applauded for his sterling contribution to business enterprise.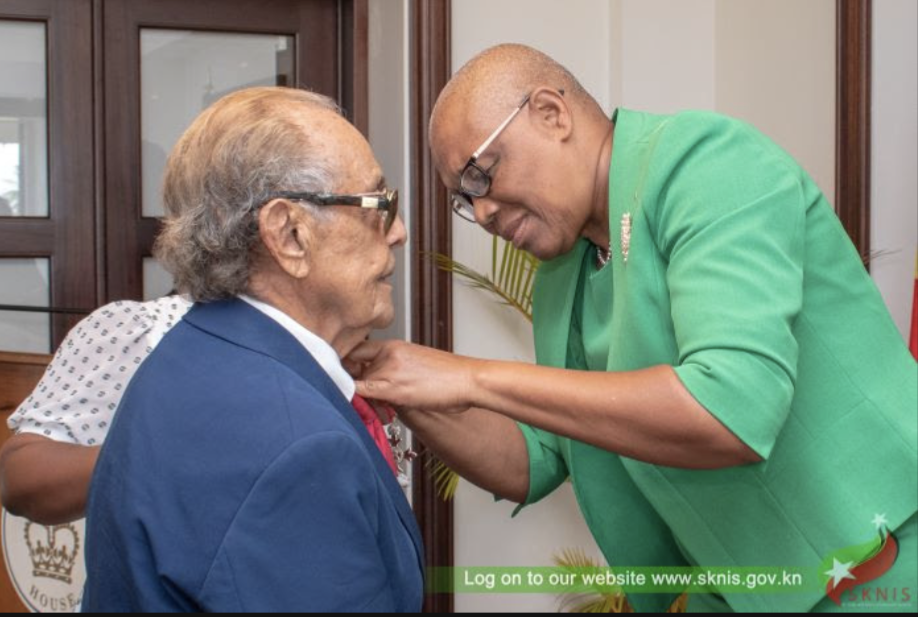 "Mr. Coury's entrepreneurial spirit, innovative thinking and commitment to excellence have propelled numerous successful ventures, driving economic growth and inspiring future generations of business leaders," said Deputy Prime Minister Dr. Hanley. "His foresight, determination and belief in the potential of the Federation as a thriving business hub have contributed to the overall prosperity of the nation."
Dr. Hanley thanked Eric H. Maynard for his "remarkable dedication to social outreach and evangelism."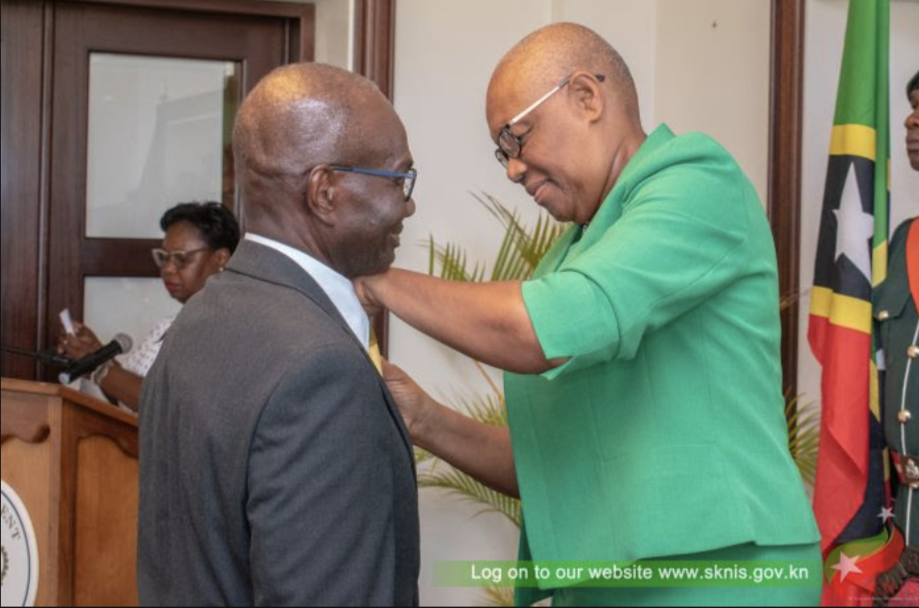 "You have positively impacted the lives of countless individuals. Mr. Maynard's tireless efforts to uplift the less fortunate, offer support to the marginalized communities and spread a message of hope and compassion, have made a profound difference," he said. "Through this selfless commitment to serving others, Mr. Maynard has embodied the true spirit of community and inspired us all to strive for a more inclusive, compassionate society."
Marjorie Morton was recognized for her invaluable contribution to governance and public service. Her daughter Paula Morton accepted the award on her behalf.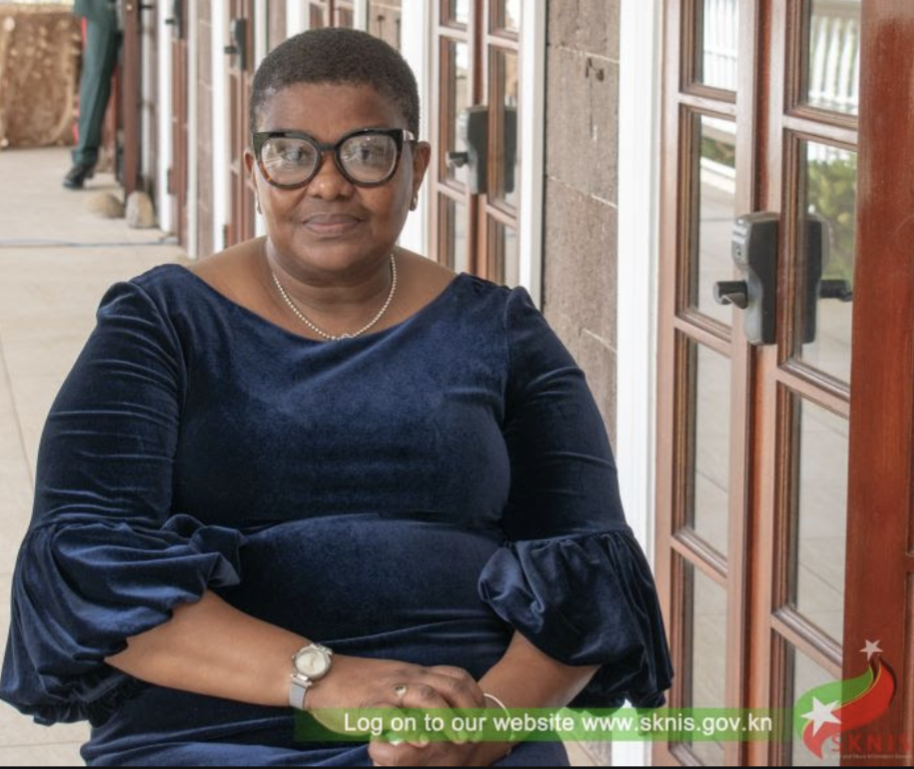 "Your distinguished career and commitment to upholding the highest standards of leadership and public service have earned you the respect and admiration of your peers and the entire nation," said Dr. Hanley. "Mrs. Morton's tireless efforts to promote good governance, transparency and accountability have played a crucial role in shaping the foundation of a strong and vibrant democracy."
Equally important, Vida H. Williams was saluted for her sterling contribution to public service.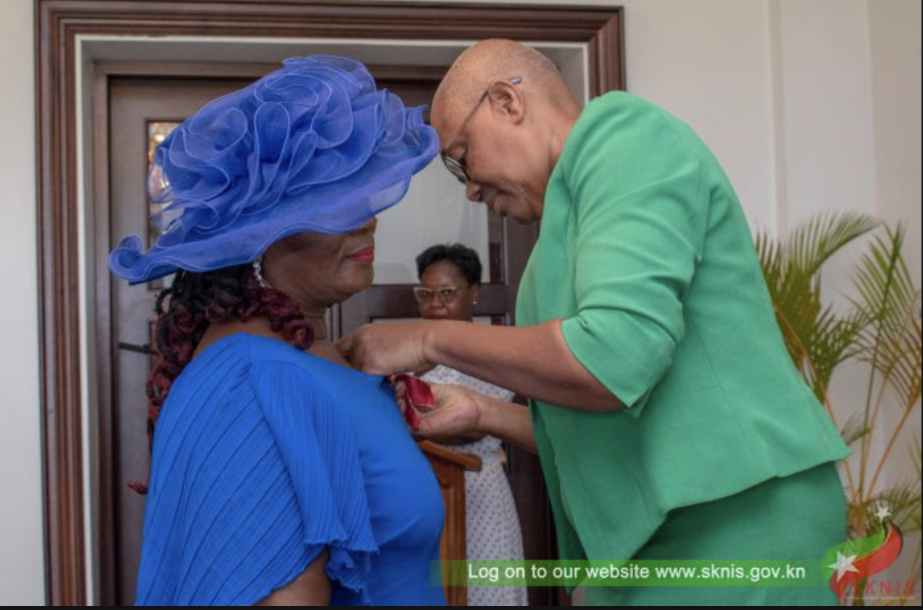 "We celebrate the accomplishments of Mrs. Vida Williams for her exceptional contribution to public service. Throughout her career, Ms. Williams displayed a deep commitment to the welfare of the people of St. Kitts and Nevis," said the Deputy Prime Minister. "Your selfless dedication to public service particularly in the areas of education, health care and community development has touched the lives of countless individuals and brought about positive change in our society.
The OBE is bestowed upon an individual for playing a major role in any worthy activity, while the MBE is bestowed upon an individual for hands-on service that has yielded significant community impact.
-30-