Basseterre, St. Kitts, July 24, 2023 (SKNIS): Fifteen females and nine males began their formal training to become full-fledged Constables of the Royal St. Christopher and Nevis Police Force (RSCNPF) on Monday, July 24, 2023.
The start of the six-month training took place during a ceremony at the Police Training Complex at Ponds Pasture. The 24 recruits are expected to be joined shortly by seven other persons as part of Recruit Training Course #46.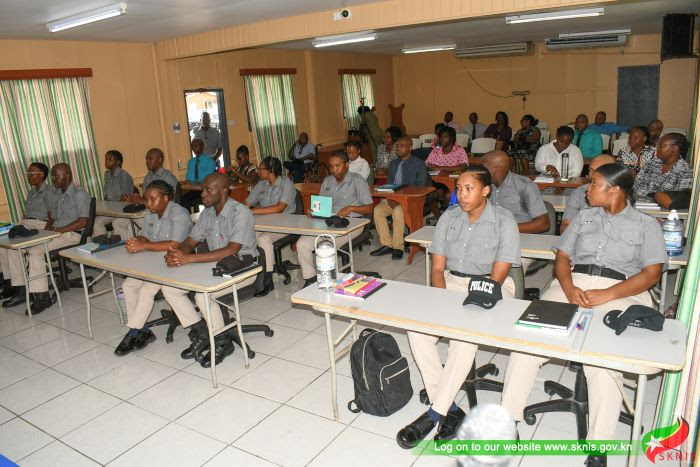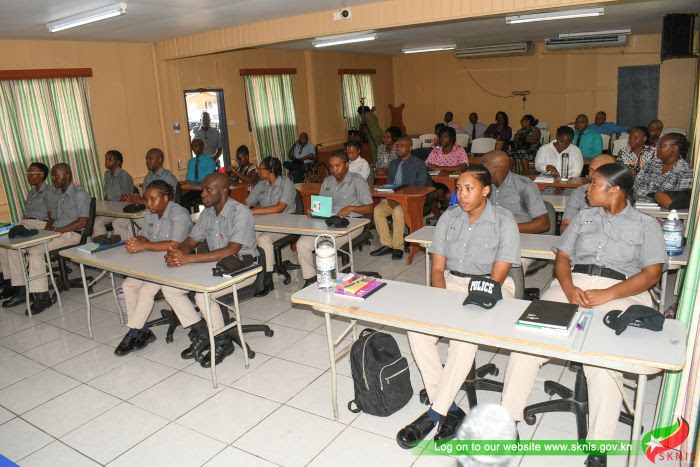 Chief Instructor Sergeant Marvin Thomas welcomed the new recruits and provided an outline of the course's theoretical and practical material that will be covered. These include General Duties, Criminal Law, and Evidence and Procedure. Areas to be reviewed under these headings are police communication, police powers of arrest, statement taking and human rights. Small Charges Act, and related legislation concerning larceny, sexual offenses, and homicide, as well as an introduction to the laws of evidence, methods of operation, and judge's rules, will also be taught. Practical sessions on self-defense, military drills, physical training, and firearms training are vital components of the course material.
"It is hoped at the end of this [training] we will have a new cadre of disciplined, competent officers who are willing to move heaven and earth to do what is right and uphold the course of justice in our beloved Federation," said Sergeant Thompson.
Commissioner of Police James Sutton thanked the men and women for stepping forward to serve and protect the community as members of law enforcement.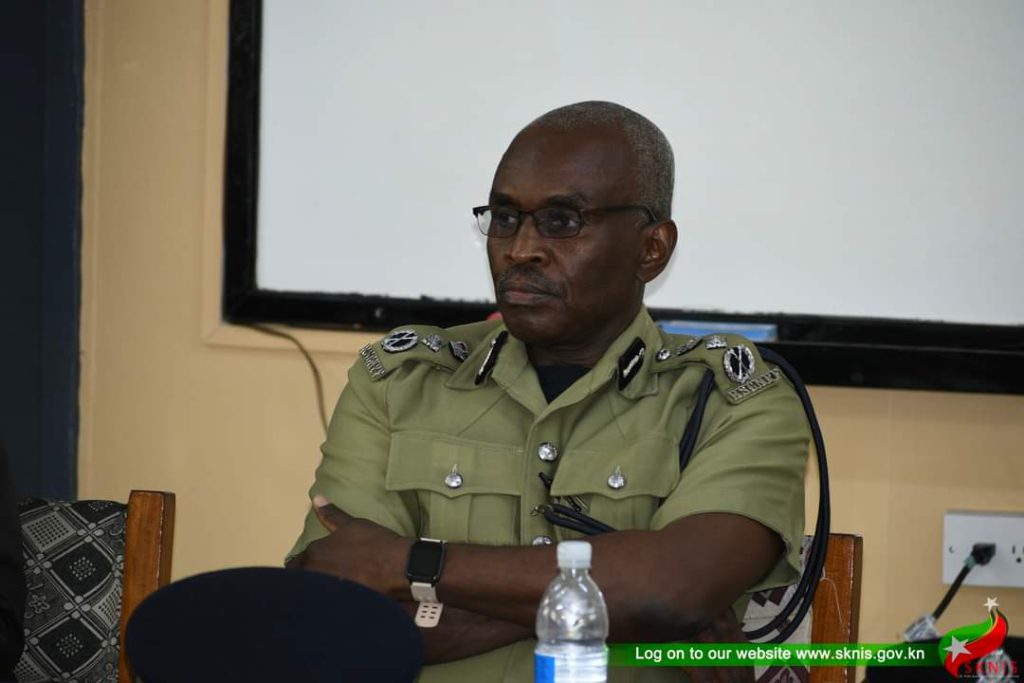 "By accepting this call, you have demonstrated true acts of patriotism and heroism," he stated, noting that the recruits may have joined for various reasons. "Whatever the reasons may be, I want you to serve and to serve to the best of your ability and be an agent of change."
Commissioner Sutton challenged the recruits to be purpose-driven, motivated, and to exhibit good work ethics to be successful.
Prime Minister and Minister of National Security, the Honourable Dr. Terrance Drew, told the men and women that he was "immensely proud" that the recruits are demonstrating a decision to serve.
"On behalf of the government and people of St. Kitts and Nevis, I want to thank you for your willingness to serve your people, your country, and your region. Our nation is indeed indebted to you for your selfless sacrifice thus far to national security and development," Dr. Drew stated.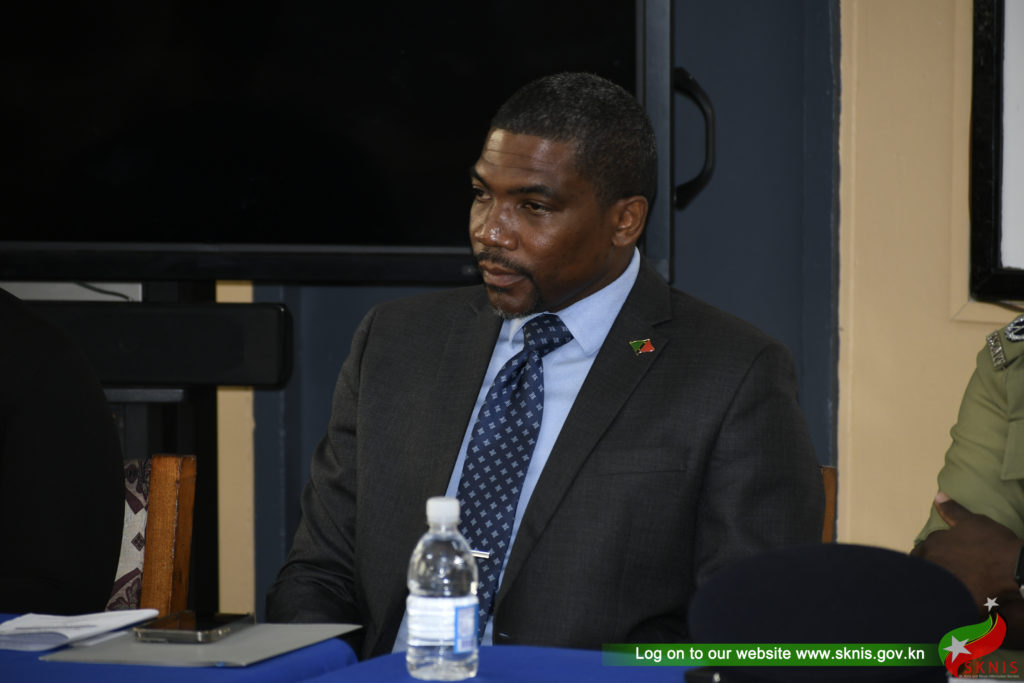 He wished the recruits well and pledged the government's support as they pursue a career in law enforcement.
The opening ceremony for Course 46 was attended by Permanent Secretary of National Security Cecile Hull, Permanent Secretaries in the Prime Minister's Office, Glenroy Blanchette and Naeemah Hazelle, as well as the RSCNPF High Command and other senior officers.
-30-