Basseterre, St. Kitts, July 25, 2023 (SKNIS): Stakeholders across St. Kitts and Nevis involved in community development, social services and disaster response are engaged in a four-day Shock Resistant Social Protection Workshop being held at the NEMA Conference Room. The workshop began on Tuesday (July 25, 2023).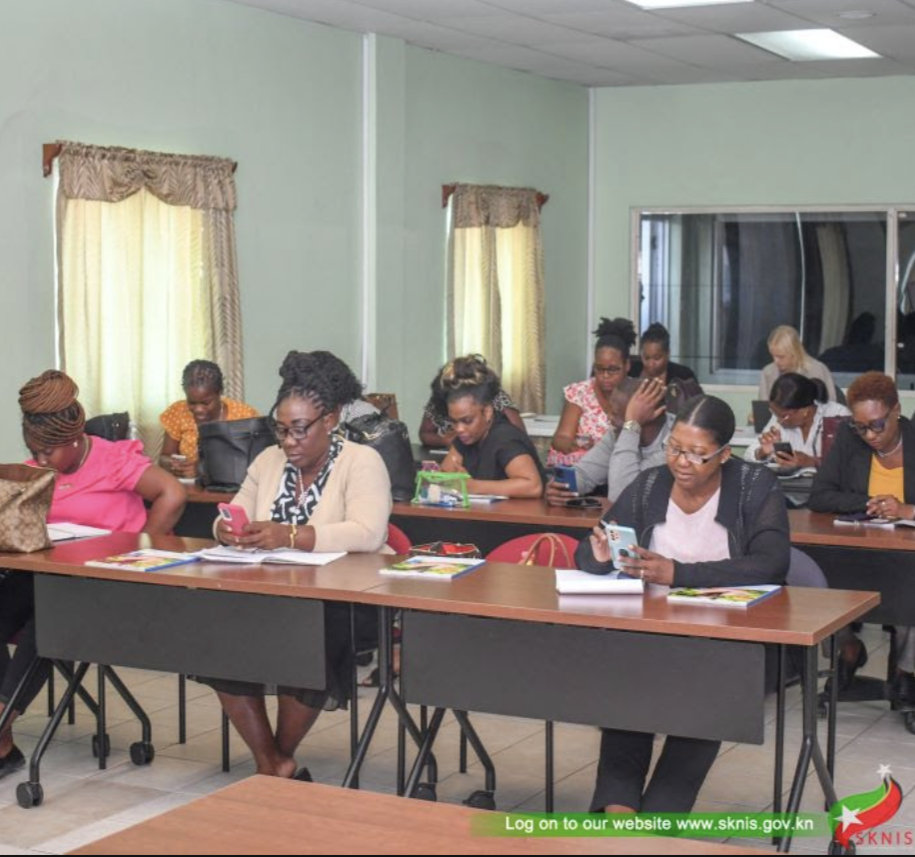 Azilla Clarke, Permanent Secretary responsible for Social Development, said that the Federation has faced several challenges because of climate change and other natural disasters around the region. These disasters, such as the eruption of the La Soufrière volcano in St. Vincent and the Grenadines in 2021, have had a very real impact on social services in their respective countries.
"We can see that social protection programmes are no longer just being looked at to take care of the poor and vulnerable during their everyday [lives]," she stated. "Many of us are one paycheque or disaster away from falling into poverty or vulnerability so over the next three days you will be called upon to look at what exactly shock responses to social protection entail, how we can utilize some of these best practices for St. Kitts and Nevis, and there is an activity on Day 4 that looks at action planning."
Ms. Clarke said that the development of the action plan was an essential component of the meeting and encouraged all to participate fully as the suggestions will be incorporated into existing response plans by various public sector agencies.
Sarah Lionel, Programme Policy Officer at the World Food Programme and Wendy Elliott, a local representative for UNICEF, were present for the programme launch.
Ms. Elliott thanked the participants for attendance and said she welcomed frank discussions.
"Ms. Clarke mentioned that some of her officers, you are quite stressed and working on PAP (Poverty Alleviation Programme) but I encourage you to really value the opportunity to contribute to the development of our citizens," she stated. "There are vulnerable people and children amongst us and anything that we can do, the personal reward, the professional reward is tremendous."
The support from the international agencies does not end at the close of the workshop but will continue with the integration of the outcomes into policies and legislation.
-30-