Basseterre, St. Kitts (01 August 2023) – July was a groundbreaking month for St. Kitts. The island resounded with jubilant celebrations, enriching experiences, and notable milestones, solidifying its position as a premier Caribbean tourist destination. From the highly successful conclusion of the pineapple themed St. Kitts-Nevis Restaurant Week to captivating press trips with esteemed influencers and journalists, a monumental inaugural flight by Caribbean Airlines, and a stellar promotional campaign in Trinidad, St. Kitts has truly set a new benchmark for excellence.
The St. Kitts-Nevis Restaurant Week, a culinary extravaganza celebrated July 13–23, showcased the extraordinary gastronomic delights that define the twin islands. Both locals and visitors immersed themselves in a world of delectable flavours that have elevated St. Kitts & Nevis' culinary reputation to soaring heights. Restaurant Week 2023 events included St. Kitts, and Nevis' tasting showcases, respectively, Cook, Sip, and Glamp, Grill Fest, Wine Down Wednesday, and Pineapple Flavours at Carambola Beach Club, to name a few.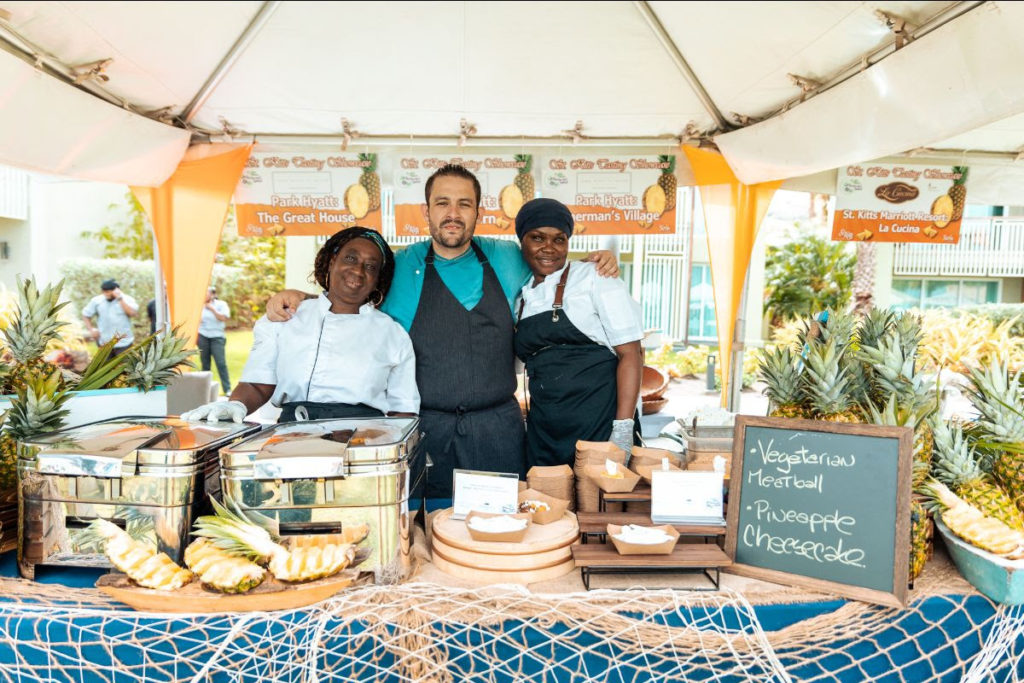 Further to the excitement, 24 July 2023 marked an unforgettable milestone in St. Kitts' history as Caribbean Airlines made its inaugural flight to the destination. Passengers aboard this momentous flight flew in with hearts filled with anticipation, ready to be embraced by the unparalleled beauty and warm culture of St. Kitts. They were greeted by a grand welcome ceremony, where dignitaries, esteemed guests, and the vibrant spirit of the island united in celebration. The pulsating music, vibrant performances, and genuine hospitality left an indelible mark on all present.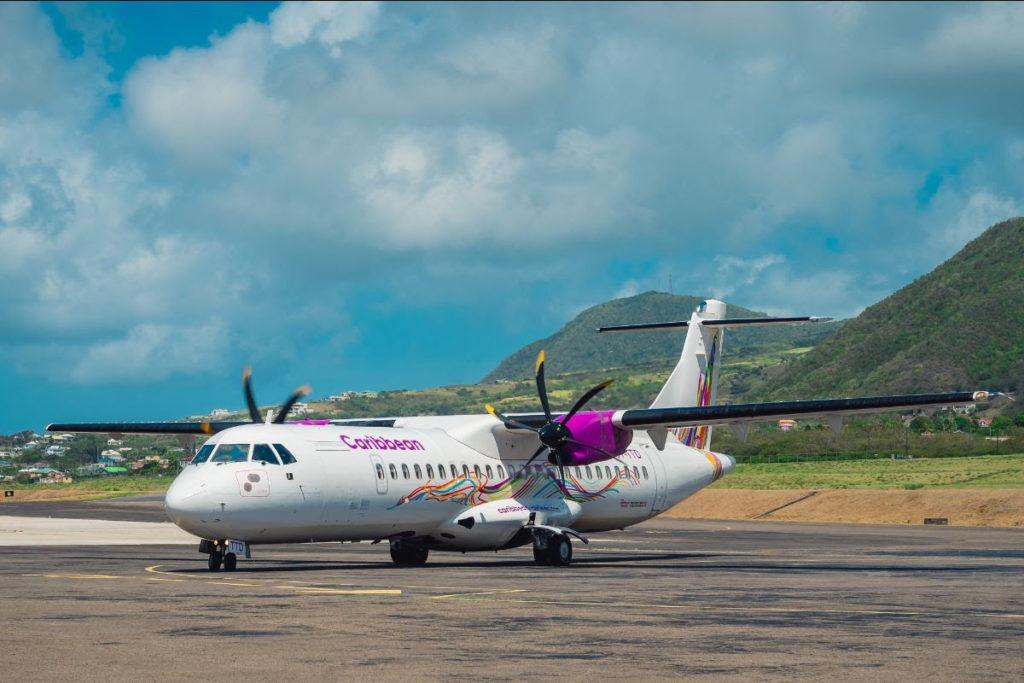 Minister of Tourism, Hon. Marsha T. Henderson, delighted at Caribbean Airlines' addition to St. Kitts' airlift roster, expressed, "This partnership underscores our commitment to expanding and diversifying our tourism sector, bringing us closer to our goal of sustainable and inclusive growth. With this inaugural flight as a stepping stone, we anticipate a future filled with enhanced accessibility, enriched cultural experiences, and unprecedented economic benefits for St. Kitts."
Leading the charge to promote St. Kitts' splendour, the CEO of the St. Kitts Tourism Authority, Ellison "Tommy" Thompson, embarked on a promotional campaign in Port of Spain, Trinidad. Accompanied by Communications Coordinator Jonette Boyd and Marketing Officer Danielle Weekes, Thompson and his team avidly engaged with influential media personalities and travel agents, captivating audiences with insightful interviews on popular news platforms. Their passionate narration of the island's mesmerizing allure inspired a wide audience to embark on a journey of discovery, reminding the region that St. Kitts is an unprecedented hotspot for adventure and discovery.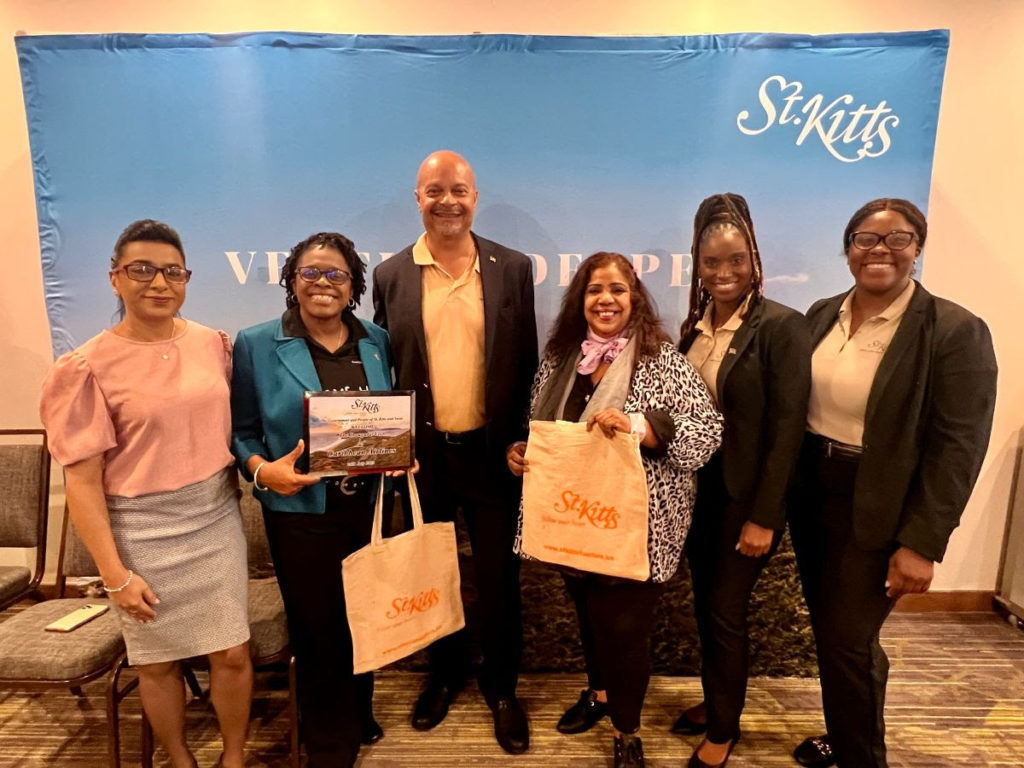 CEO Thompson conveyed his pride in St. Kitts' achievements, stating, "July 2023 is marked as a month of triumph and magnificence for St. Kitts. The success of the St. Kitts-Nevis Restaurant Week, hosted press trips, the awe-inspiring inaugural flight, and the resounding promotional campaign all highlight the limitless potential of our island as a world-class tourist destination. St. Kitts has elevated the benchmark of excellence and will continue to deliver extraordinary experiences to adventurers worldwide."
The St. Kitts Tourism Authority continues to innovate and push boundaries, evident through its recent execution of Grill Fest 2023, held on 22 July at the Frigate Bay Lawn. Grill Fest 2023 was an exceptional and resounding success, considering that it was its inaugural year. The competition brought together talented grill masters from across St. Kitts, showcasing their skills and culinary expertise. Despite being a first-time event, Grill Fest 2023 exceeded all expectations, creating a buzz that will surely continue for years to come.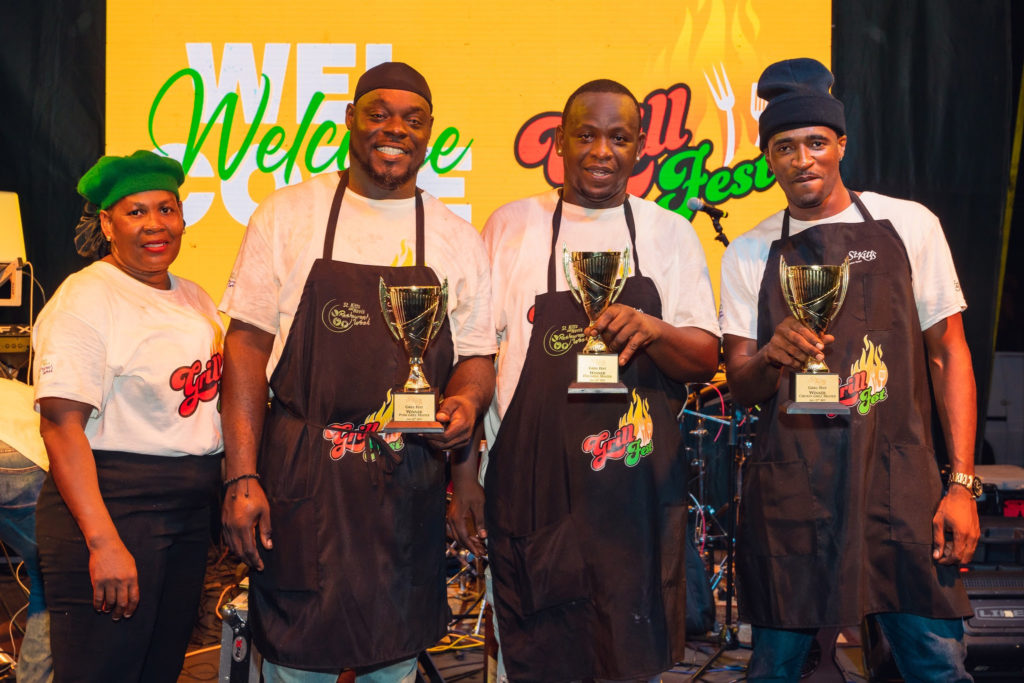 Melnecia Marshall, the Deputy CEO of the Authority, was thrilled with the outcome of the event. On behalf of the Tourism Authority, she expressed her excitement, saying, "Brainstorming the concept of Grill Fest was an exhilarating experience. We aimed to create an event that not only celebrates the exquisite flavors of St. Kitts' cuisine but also showcases the unique grilling techniques and cultural diversity found within our destination. Seeing the overwhelming response and success of the event, even in its first year, has proven that our vision resonates with people and highlights the potential of such innovative ideas for our tourism industry. Grill Fest has become a beacon that brings locals and visitors together in a celebration of food, culture, and unforgettable experiences."
Determined to amplify St. Kitts' allure on the global stage, the Authority also orchestrated an array of captivating press trips, inviting distinguished influencers and acclaimed journalists to experience the breathtaking landscape, dive into the captivating culture, and bask in the world-class hospitality that defines St. Kitts. Captivated by the island's natural wonders, they departed as impassioned advocates, their enchanting stories soon to capture the hearts of readers and viewers worldwide. Visiting the island in July 2023 were:
Vaughn Stafford Gray – Journalist from Saveur Magazine
Monroe Steele – Influencer (Instagram: 164K followers | YouTube: 93.2K subscribers
Brent Pinheiro – TV Producer from CNC3 Trinidad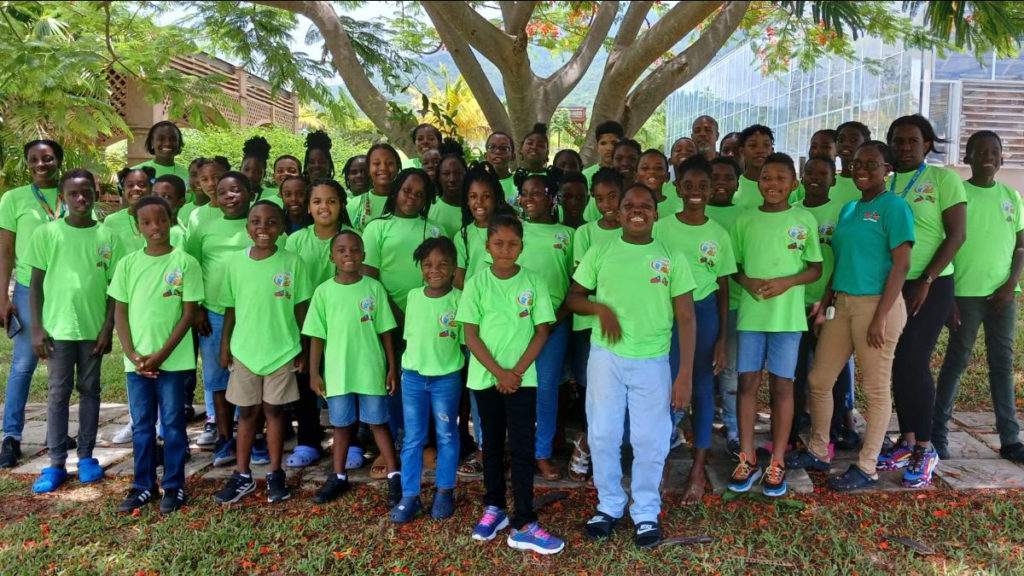 While summer continues to boom with excitement for St. Kitts, the destination remains steadfast in its commitment to sustainable development. The Ministry of Tourism recently held its Green Tourism Camp, which was an incredibly inspiring event that focused on educating and engaging children in the importance of sustainable tourism practices. The camp aimed to instill in young minds a deep understanding of the environment and the significance of preserving it for future generations. Through a variety of interactive activities and workshops, the children learned about eco-friendly practices and the impact of their own actions on the environment. The camp also encouraged the children to become ambassadors for green tourism, sharing their newfound knowledge with their families and communities. By fostering a love for nature and teaching them the value of responsible tourism, this camp aimed to shape a generation of environmentally conscious individuals who will work towards preserving the natural beauty of St. Kitts and beyond.

With July 2023 leaving an indelible mark on the industry, St. Kitts invites travellers to embark on a journey of wonder, immersing themselves in unforgettable moments and falling in love with the captivating allure of the island.
#