Taipei, Republic of China (Taiwan), August 14, 2023 (Embassy of Saint Christopher and Nevis) The Embassy of Saint Christopher (Saint Kitts) and Nevis in Republic of China (Taiwan) successfully hosted its first 'Travelling English Summer Camp', this week, August 7th to 11th.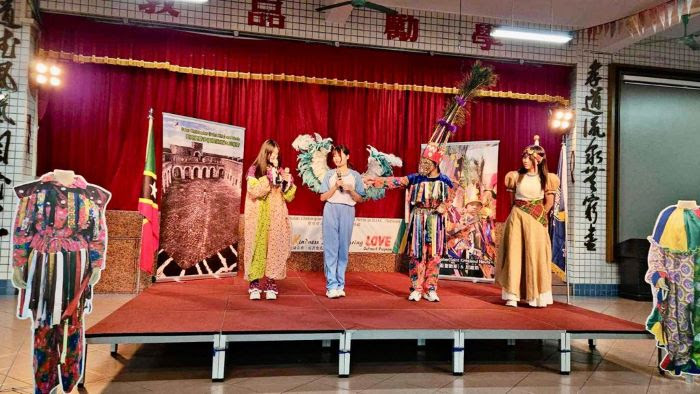 Thirty students from the Ger-Jyh Senior High School in New Taipei City were engaged in a week of fun-filled, educational activities held under the theme "A week in Saint Kitts and Nevis".
Saint Kitts and Nevis' resident Ambassador to Taiwan, His Excellency Donya L. Francis, stated that the camp was organized as part of the Embassy's Sharing Kindness and Nurturing LOVE – SKNLOVE outreach program. The SKNLOVE outreach program was launched on June 1st of this year.
"This week, the campers had a wonderful week in Saint Kitts and Nevis right here in Taiwan. We taught the students about Saint Kitts and Nevis' rich culture and history. They were also given the opportunity to make and taste some of our local cuisines such as coconut dumplings and saltfish, tamarind balls and bread puddings," Ambassador Francis said.
He explained that the camp not only encouraged the students to learn more about Saint Kitts and Nevis, but it also provided them with the opportunity to improve their English speaking and listening skills.
Other highlights of the camp were the creation of the folklore troupe clowns' masks and hats, performing of cultural dances and other art forms, making of friendship bracelets and drawing a depiction of Saint Kitts and Nevis and Taiwan's 40 years of friendship.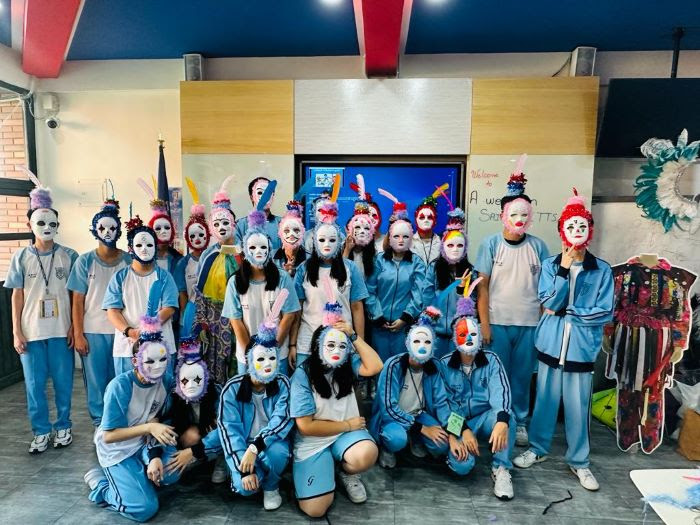 The top three students, in the drawing competition, will be announced and awarded at a reception on September 19th in celebration of our 40th Independence anniversary.
"It would be remiss of me to not thank our nationals Davier Shenell Gordon, Dahjaal James, Devon Peters and Alvin Mitcham who volunteered their time to make this camp a success. Our nationals in Taiwan continue to showcase their patriotism and they must be commended," said Ambassador Francis.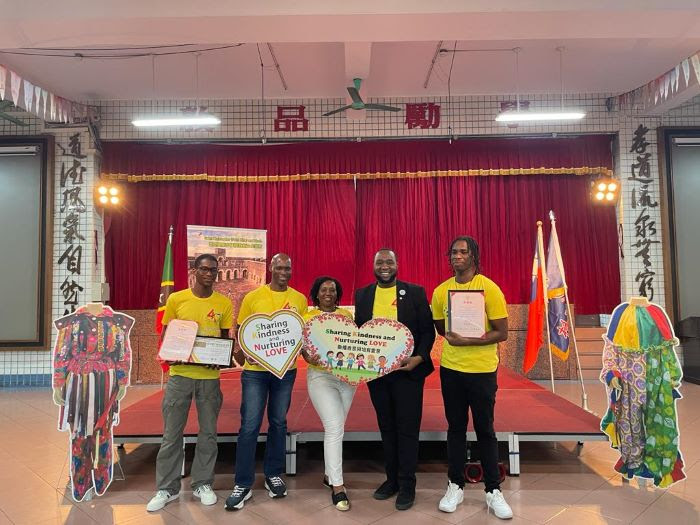 Ambassador Francis also mentioned that just last month, Basseterre High School in Saint Kitts and Ger-Jyh Senior High School signed a Memorandum of Understanding to strengthen their ongoing relationship. The sister schools have been hosting language and cultural exchanges via online platforms.
The Embassy will be hosting its second 'Travelling English Summer Camp' on August 22nd to 24th at the Blessed Imelda's School in Taipei.
-30-