Basseterre, St. Kitts, August 15, 2023 [Ministry of Health] – The Emergency Medical Services (EMS) Fundamentals of Prehospital Emergency Care Program was brought to a successful conclusion, underscored by the heartfelt speeches and remarks from key officials in attendance.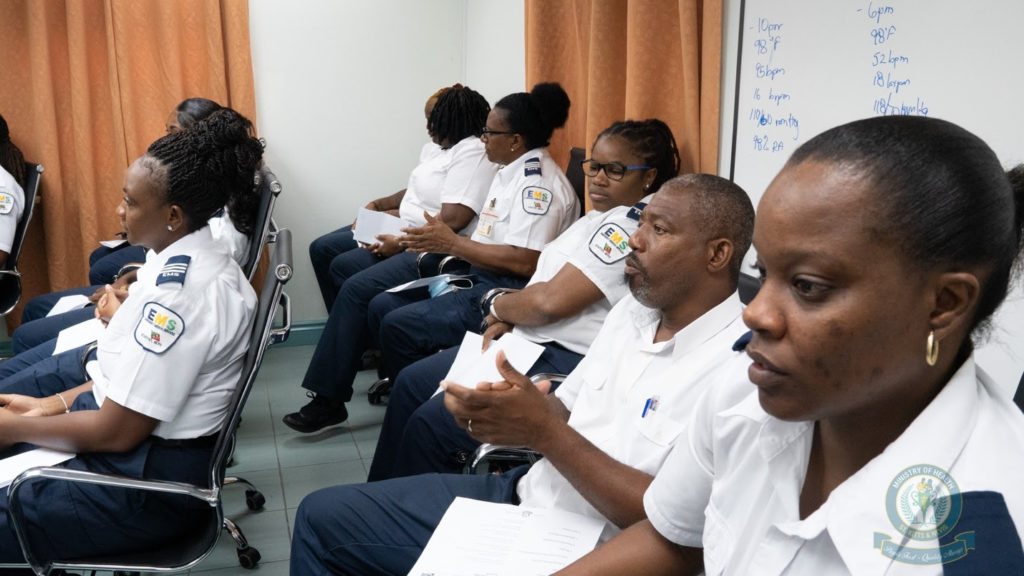 Dr. Joyette Woodley, General Surgeon with the specific mandate for Emergency Medical Services opened the ceremony by highlighting the "exuberant and enthusiastic participation" of the EMTs as a testament to their dedication to their roles and to the patients they serve.
 
Hon. Dr. Terrance Drew, Prime Minister and Minister of Health was in full agreement. He too commended the energetic participation of the attendees. Moreover, he expressed genuine appreciation for the significant strides the EMS unit has achieved in a relatively short span of time. One tangible indicator of this progress, as noted by the Prime Minister, is the marked increase in positive feedback and comments received about the department.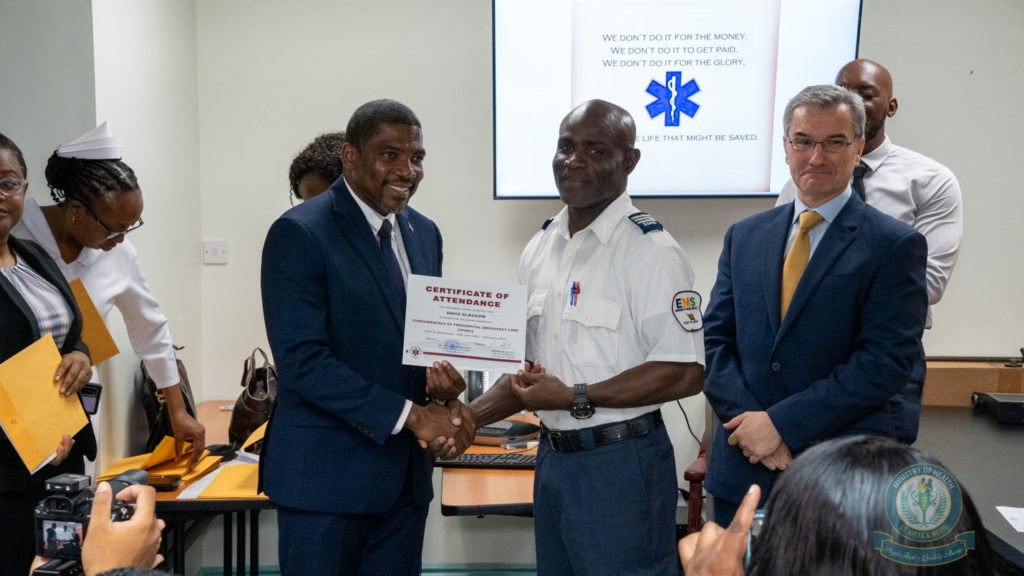 Further solidifying the government's commitment to the continuous improvement of the EMS, the Minister of Health reassured the audience, "The training will not stop here." He declared his unwavering dedication to making sure the necessary resources are provided for building capacity and driving positive transformation in emergency medical care.
As the ceremony progressed, the Director of Health Institutions, Dr. Jenson Morton, expressed sincere thanks to both the Prime Minister and Dr. Sharon Archibald, the Permanent Secretary in the Ministry of Health, for their unceasing support of the program. But his appreciation didn't stop at the leadership; he commended Dr Woodley for her timely leadership and guidance with the emergency medical staff, and the participants for their overwhelming positive response to the training, stating that since the program's inception, he's only received encouraging and affirmative feedback.

Before drawing the ceremony to a close, Dr. Morton extended his gratitude to Mr. Matthew Rolph, a paramedic facilitator based in the UK. Mr. Rolph's expertise and facilitation skills have significantly contributed to the program's undeniable success.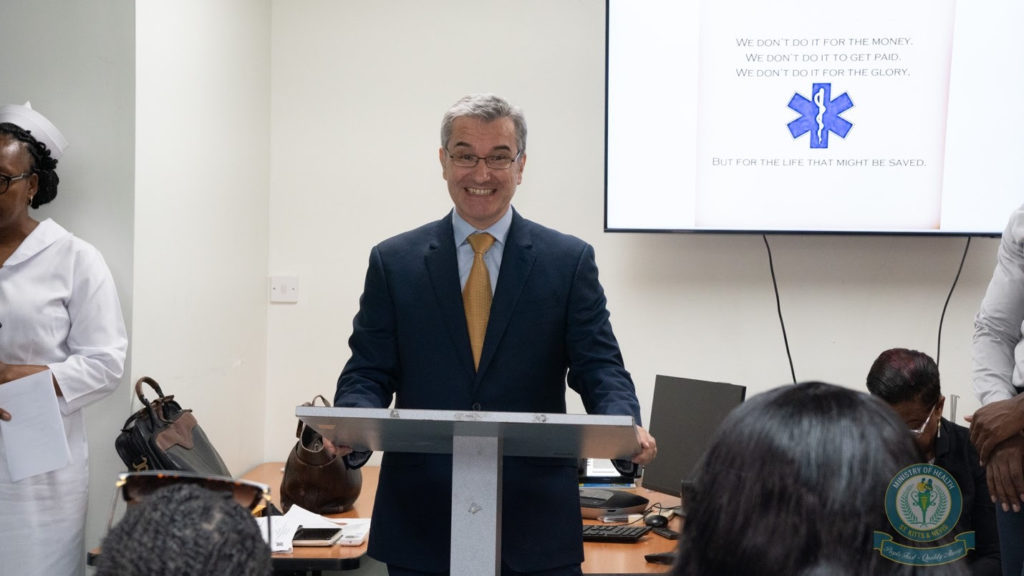 The conclusion of the EMS Fundamentals of Prehospital Emergency Care Program marks a pivotal moment for emergency care services. With the unwavering support from the nation's leadership, the dedication of its participants, and the expertise of its facilitators, the future of prehospital emergency care looks promising.
###