Basseterre, St. Kitts, August 15, 2023 (SKNIS): The United Nations World Food Programme (WFP) in collaboration with the Caribbean Disaster Emergency Management Agency (CDEMA) opened a four-day Emergency Humanitarian Logistics Workshop in St. Kitts at the National Emergency Management Agency (NEMA) on August 15, 2023 that will run until August 18.
Representatives of the St. Kitts and Nevis Fire and Rescue Services, the Royal St. Christopher and Nevis Police, the Department of Customs and Excise, the St. Kitts and Nevis Red Cross Society, the Departments of Social Development and Community and Gender Affairs are among the attendees who will be trained in the area of Emergency Humanitarian Logistics so that they support the national mechanism during disaster emergencies.
National Disaster Coordinator at NEMA, Mr. Abdias Samuel, giving brief remarks at the opening ceremony, said that it was important that the disaster management agency be involved in building capacity.
"On our path to building a resilient St. Kitts and Nevis, and by extension the Caribbean region, we have to ensure that we maximize on the opportunities provided in building capacities. As you will see here this morning, we have a number of institutions that are critical to the supply chain," he said.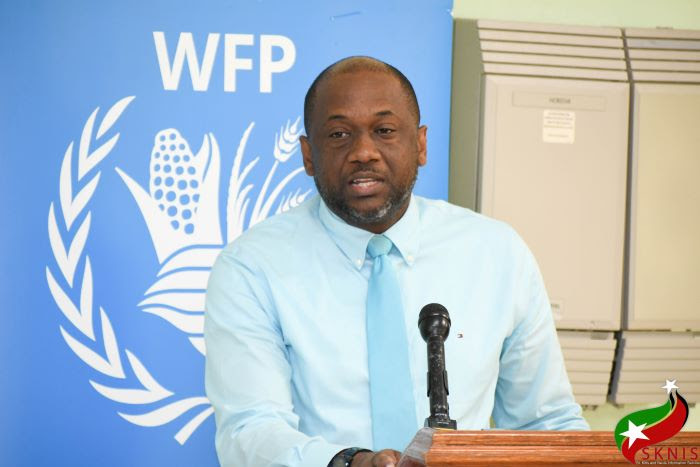 He continued: "You're training today to respond tomorrow not only to St. Kitts and Nevis but to our obligation in the region. That's why we are CARICOM, and that's why we are part of a six-member state sub-regional team comprising of Antigua and Barbuda, the British Virgin Islands, Anguilla, St. Maarten/Saint Martin and Montserrat, and therefore we have to be ready like everybody else…if we do not have the human capacity resources available to respond then we are going to be challenged. And the response must be multi-sectoral and must be all of society."
Acting Deputy National Disaster Coordinator at NEMA, Mrs. Oureika Lennon-Petty, also underscored the importance of capacity building.
"I would, first of all, like to thank the World Food Programme, of course, for dedicating their resources and time to this very timely workshop. We at NEMA value training and capacity building and we saw that it was important that we have persons in St. Kitts and Nevis trained in logistics, and the reason being is that after an impact one of the most important things is the movement of resources, and the effective and efficient movement of resources is what assists us with a better and timely response, and so exercises like these workshops help us to build capacity and help us to see the importance of having persons trained," said Mrs. Lennon-Petty.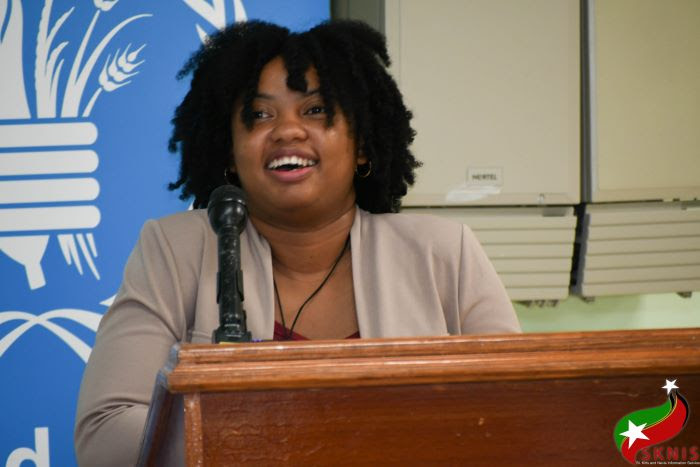 Retired Major Damain Bromley, Logistics Coordinator and Training Facilitator for the WFP, said "This training was conceptualized by the World Food Programme but developed and made possible through a partnership with CDEMA and the local disaster office NEMA. Our efforts are supported financially by the USAID Bureau of Humanitarian Assistance and the European Union."
"The training is set out to support humanitarian operations in the region as we have seen the increase in the number of climate-related disasters. We are committed to providing support to the region to ensure that resources and skills are available to impacted persons when crises happen," Mr. Bromley said.
He said this year alone similar training was held in Antigua and Barbuda, St. Vincent and the Grenadines and Trinidad and Tobago. Last year, he said, approximately 200 persons from national emergency response organizations in seven countries were exposed to emergency equipment training.
"We are encouraged to continue to develop within the region these training as we make improvements for the region…the skills learned in the workshop will be beneficial domestically, as well as for the rest of the Caribbean," Mr. Bromley said.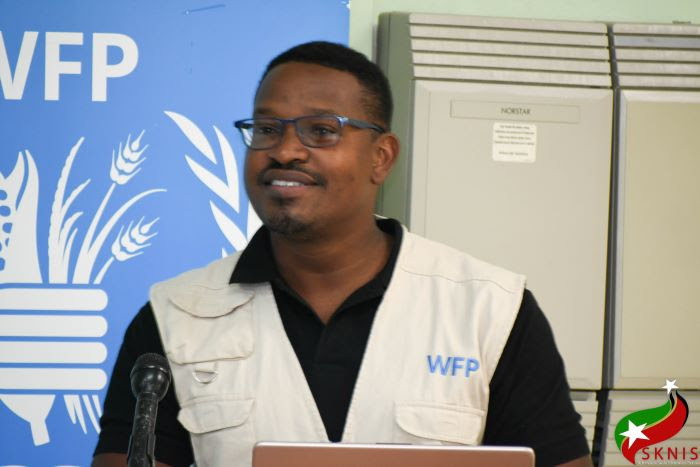 Participants will be trained in the principles and process for end-to-end supply chain management which includes needs assessment, sourcing and shipping, warehouse management, distribution, and pest control.
Mr. Jean Paul Laveau, Supply Chain Officer and Workshop Facilitator for the WFP encouraged the participants to see the value in the training.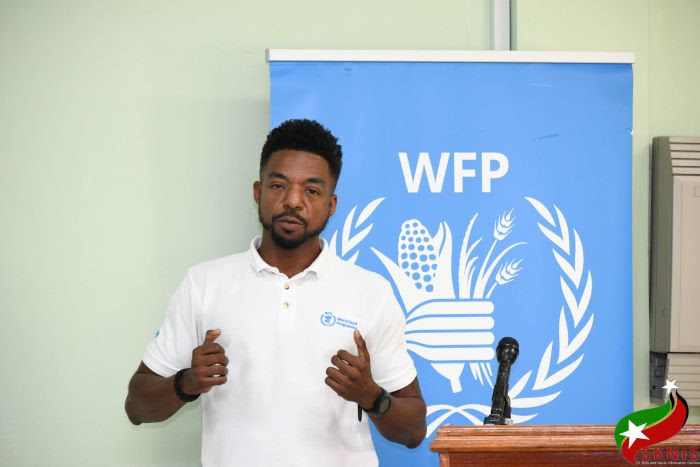 "Please see the value in the training, take what you can from it, see how you can apply it to your daily operations, and mesh with all the agencies in here and those who have not been able to make it here, that you can increase the resilience of your country and the region by extension," Mr. Laveau said.
-30-