BASSETERRE, St. Kitts, August 30, 2023 (SKNIS) – Prime Minister of St. Kitts and Nevis, the Honourable Dr. Terrance Drew has extended commendations to seven nationals of St. Kitts and Nevis for demonstrating their commitment to the continued sustainable development of the Federation, through the pursuit of higher education in specified fields that promote ecological development, sustainability and resiliency.
 
The seven nationals were awarded scholarships through the Project Scholarship Programme (PSP) that falls under the Global Environment Facility (GEF)-funded "Improving Environmental Management through Sustainable Land Management" project.
 
It is a national five-year project that seeks to transform degraded forest landscapes into biodiversity and climate-friendly areas of sustainable agricultural production.
 
Through the Project Scholarship Programme, citizens were invited to apply for scholarships to pursue their studies at accredited universities. The seven successful scholarship recipients were awarded during a ceremony held at the St. Kitts Marriott Resort today, Wednesday, August 30.
 
Permanent Secretary in the Prime Minister's Office, Mr. Glenroy Blanchette delivered remarks on behalf of Prime Minister the Honourable Dr. Terrance Drew at Wednesday's ceremony. He stated that the concept of this invaluable project falls in line with his administration's Sustainable Island State Agenda.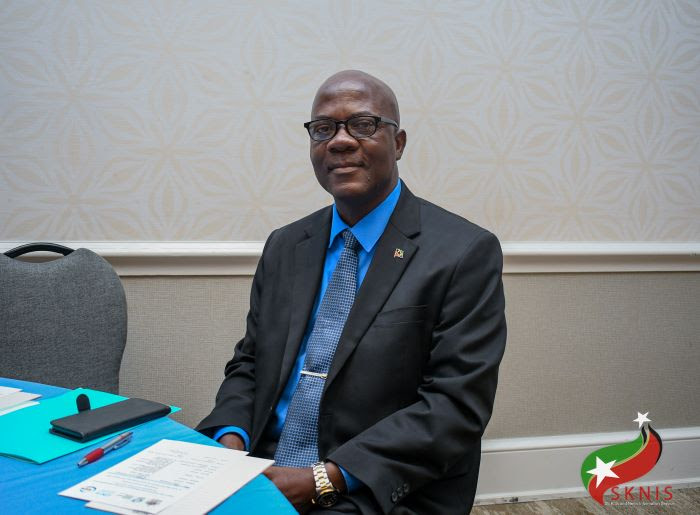 "In a world where challenges such as climate change, environmental degradation and economic inequality have become ever more pressing, the vision of a Sustainable Island State has never been more vital. It requires not just rhetoric but tangible actions and committed individuals who are willing to take the lead. The scholarship awardees we are acknowledging today have proven themselves to be those individuals, stepping forward with a hope to drive positive change in our society," Mr. Blanchette said.
 
The seven scholarship recipients are Mr. Chezon Tuckett, Ms. Taji Hamilton, Ms. Versel Hendrickson, Ms. Orisia Williams, Ms. Biesha Christian, Mr. Kevin Jeffers, and Ms. Cordeisere Walters.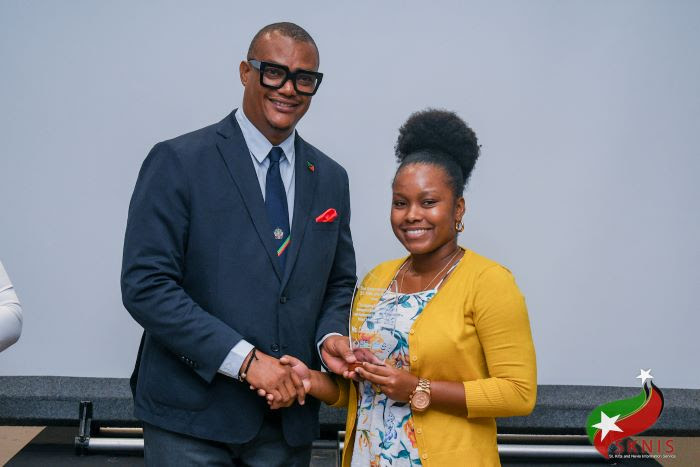 "These seven scholarship awardees…exemplify the spirit of dedication and excellence that will propel our nation towards a sustainable future. These scholars, some of whom are civil servants, have shown their commitment not only through their pursuit of knowledge but also through their pledge to contribute back to their beloved nation of St. Kitts and Nevis through bonded agreements. This signifies their understanding that the knowledge and expertise that they acquire will directly benefit our nation, fostering progress and innovation for years to come," Mr. Blanchette said.

The scholarship awardees will soon commence studies in areas of Geographic Information Systems (GIS), Land Use Planning, Sustainable Land Management, Climate Change/Climate Smart Agriculture and Environmental Management.

-30-