BASSETERRE, St. Kitts, September 01, 2023 (SKNIS) – The Government of St. Kitts and Nevis continues to create opportunities, through scholarships and other financial incentives, for students to reach their full academic potential, and Prime Minister the Honourable Dr. Terrance Drew is imploring the nation's youth to take full advantage of these opportunities for both their personal and professional growth.

With respect to tertiary level education, the honourable prime minister said the Government has made a concerted effort to increase the number of scholarship opportunities available to students in the Federation.

"We had an increase in the scholarships to the Republic of China (Taiwan), plus we've had other scholarships. [Wednesday, 30th August] We had one from the Ministry of Sustainable Development where a number of persons benefited from scholarships for advanced training and post-graduate training. We have increased the number [of scholarships] from other jurisdictions and therefore I think that the help when it comes to opportunities to higher education is definitely there," said Dr. Drew during his special interview with members of the media dubbed "The RoundTable", on Thursday, August 31, 2023.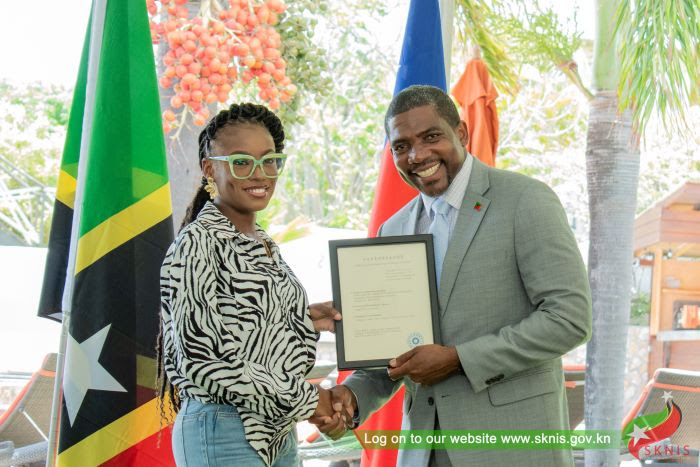 Once available, scholarship opportunities for nationals facilitated through the Government of St. Kitts and Nevis to pursue studies in allied nations are posted on the website of the St. Kitts and Nevis Information Service at www.sknis.gov.kn.
 
This week, the prime minister himself hosted his first Annual Scholarship Ceremony. Called "Caring Hands Supporting Our Children," the inaugural event celebrated the achievements of 63 students from Constituency #8 attending primary and secondary educational institutions.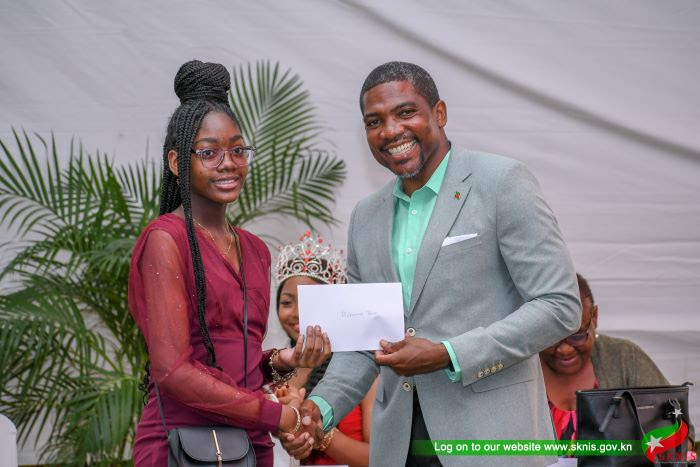 Moreover, in April of this year, the Government introduced its Graduate Finance Project which saw the interest rate on new student loans only attained through the Development Bank reduced from nine percent to five percent per annum, providing much-needed financial relief to students. Shortly after, the significant relief effort was extended to nationals with existing student loans with the Development Bank.

Prime Minister Dr. Drew added that as part of the Graduate Finance Project "we have also taken the decision that while you are studying you do not have to pay any interest, and all that money that accumulates over the time that you are studying in terms of interest, you are totally forgiven, meaning that you will save about $15,000."

In addition, the prime minister reminded the viewing and listening audience that his administration has also introduced a host of other relief incentives targeting parents and guardians of children attending pre-schools, primary and secondary schools, including the Back-to-School Voucher Initiative.

He said, "The pre-schools get a subvention from the Government, that's the private pre-schools. The subvention used to be $25; we have now increased that to $50, so any child who is in pre-school or daycare or the nursery, they too will benefit from the subvention if they are in a private school."

"I want to say to all of our young people, you have educational opportunities, and you need to take advantage of them. From the time you are born up to the university level you are given opportunities," said Dr. Drew

Prime Minister Dr. Drew said all this is being done as his St. Kitts and Nevis Labour-Party administration is of the firm belief that every child in St. Kitts and Nevis should have equal access to quality education.
-30-