Basseterre, St. Kitts, September 06, 2023 (SKNIS): The inaugural Housing Solution Forum, hosted by the Department of Disability Services, took place on September 5, 2023, at the McKnight Community Center. This significant event provided a platform for individuals with varying abilities to access essential information concerning housing programmes, land acquisition, financial resources, and other relevant opportunities.
Janelle Lewis Tafari, Permanent Secretary within the Ministry of Youth Empowerment, Ageing, and Disabilities, emphasized the advantages of homeownership, highlighting its potential to build wealth over time, among other benefits. She expressed the sentiment shared by many in St. Kitts and Nevis, where home ownership is regarded as a significant achievement and a source of pride, offering independence and a legacy to pass on to future generations.
The Forum attracted a diverse array of stakeholders, including the National Housing Corporation (NHC); the Ministry of Sustainable Development; the Departments of Physical Planning and Constituency Empowerment; the Ministry of Human Settlement; Members of the St. Kitts and Nevis Contractors Association; Members from the St. Kitts and Nevis Association of Professional Engineers, and representatives from the Bankers and Financial Services Association.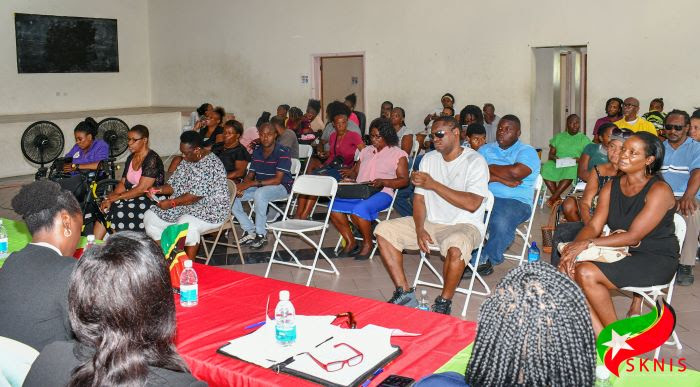 Permanent Secretary Lewis Tafari underscored the importance of considering persons with disabilities within the planning and activities of these stakeholders, ensuring that housing solutions are accessible and inclusive. The ultimate goal is to provide every Kittitian and Nevisian with the opportunity to achieve the dream of home ownership, fostering a sense of accomplishment and lasting security.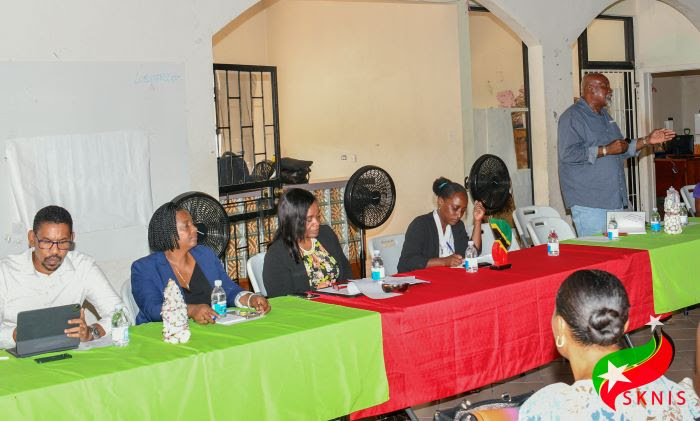 Forum attendees were encouraged to actively engage with the stakeholders, and share their ideas, challenges, and success stories, thus contributing to the ongoing dialogue on improving housing solutions for all.
-30-