September 07, 2023 (High Commission of St. Kitts and Nevis in Canada): The Canada working visit from August 29 – September 01, 2023, of the Right Hon. Dr. Denzil L. Douglas, Minister of Foreign Affairs, International Trade, Industry, Commerce and Consumer Affairs, Investment and Economic Development of St. Kitts and Nevis, concluded in Halifax, Nova Scotia, Canada on September 01, 2023.
While in Halifax, Foreign Affairs Minister Dr. Douglas, St. Kitts and Nevis' High Commissioner to Canada, H.E. Sherry Tross, and staff of the High Commission met with higher education institutions, non-profit organizations, the private sector, the Provincial government, and municipal officials to bolster the relations between St. Kitts and Nevis and Nova Scotia.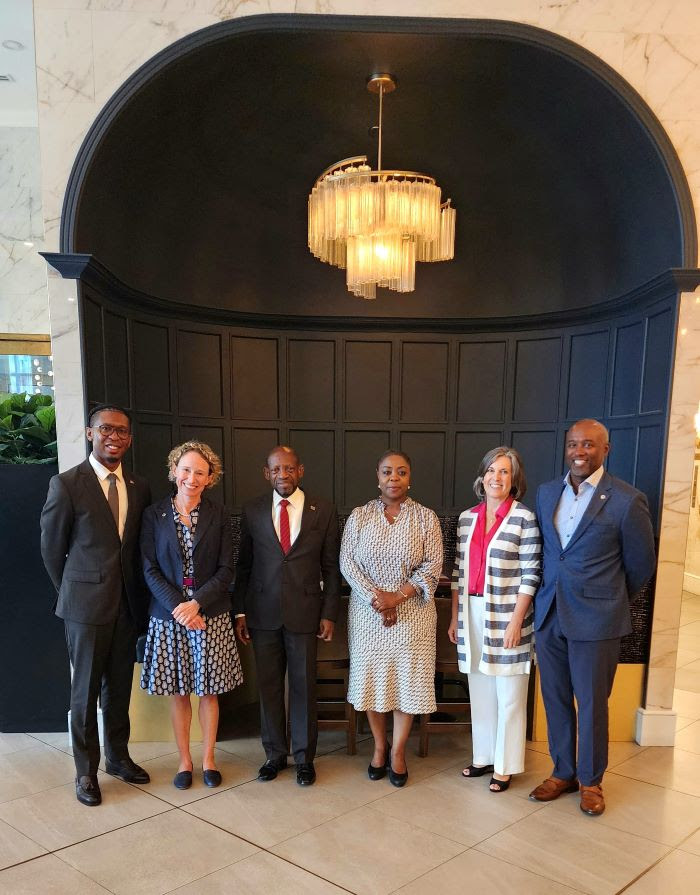 Halifax remains a preferred education destination in Canada for St. Kitts and Nevis' students, notably as the Federation prioritizes an urgent focus on research, innovation, training, and capacity building that can assist climate adaptation and mitigation efforts.
Dr. Douglas met key partners from the Federal Government, the Province of Nova Scotia, the City of Halifax, Halifax Partnership, Nova Scotia Community College, and Dalhousie University. These engagements are a testament to the vision of Prime Minister Drew's Administration to transform St. Kitts and Nevis into a sustainable island state by reconnecting and reviving international partnerships and rebooting the economy with the help of public and private interlocutors in addressing the seven (7) key pillars – food security, green energy transition, economic diversification, sustainable industries, the creative economy, COVID-19 recovery, and social protection.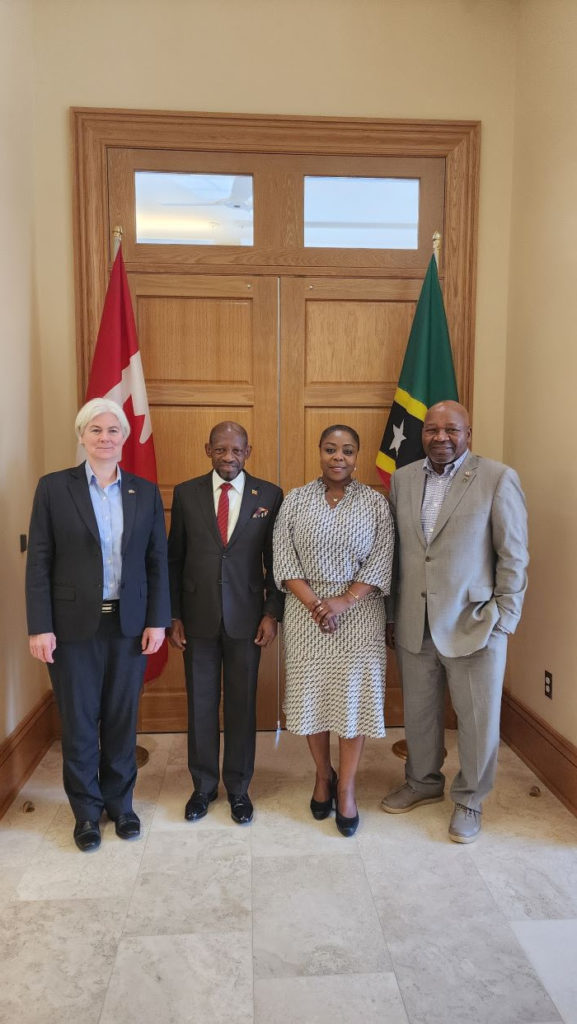 Dr. Douglas also toured Hope Blooms, one of Halifax's Black Business Initiatives designed to provide entrepreneurship opportunities for at-risk youths to become change agents in their communities. Hope Blooms, wholly operated and managed by youths, builds urban organic food systems powered by solar technology.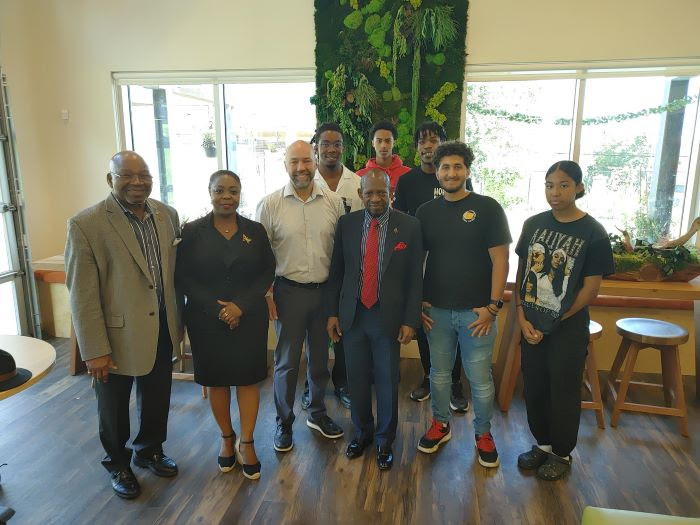 Hon. Dr. Douglas thanked Her Excellency Sherry Tross for her visionary leadership and sterling contribution in resetting the bilateral relationship between St. Kitts and Nevis and Canada as Her Excellency demitted office on August 31, 2023. High Commissioner Tross not only engaged all levels of government, but also academic institutions, the private sector, civil society organizations, the diaspora, and the general public. Hon. Dr. Douglas and the Foreign Service commended Her Excellency for the effective dialogues ahead of Prime Minister Hon. Dr. Terrence Drew's visit next week, especially as this year, St. Kitts and Nevis marks 40 years of Independence and 40 years of diplomatic relations with Canada. Foreign Affairs Minister Douglas' visit continues the series of high-level engagements from both sides. This visit is expected to lend further momentum to the substantive bilateral cooperation between the two countries. During the visit, Hon. Dr. Douglas emphasized the importance of the Canada – St. Kitts and Nevis relationship and the potential opportunities ahead.
-30-