Toronto, ON, Canada, September 11, 2023 (PMO) – Prime Minister of Saint Kitts and Nevis, Hon. Dr.  Terrance Drew on a visit to Toronto to celebrate 40 years of Independence with Saint Kitts and Nevis nationals, paid a courtesy call on Her Honour, Elizabeth Dowdeswell, the Lieutenant (Lt) Governor of Ontario.  
 
The meeting comes as the Federation simultaneously celebrates 40 years of diplomatic relations with Canada. The Province of Ontario continues to host most of the Saint Kitts and Nevis diaspora who call Canada home.
 
During the courtesy call, Dr. Drew thanked the Lieutenant Governor for the longstanding partnership between the Federation and the province of Ontario – anchored on people-to-people ties.  They also discussed matters of mutual interest including the Prime Minister's vision for transforming Saint Kitts and Nevis into a Sustainable Island State.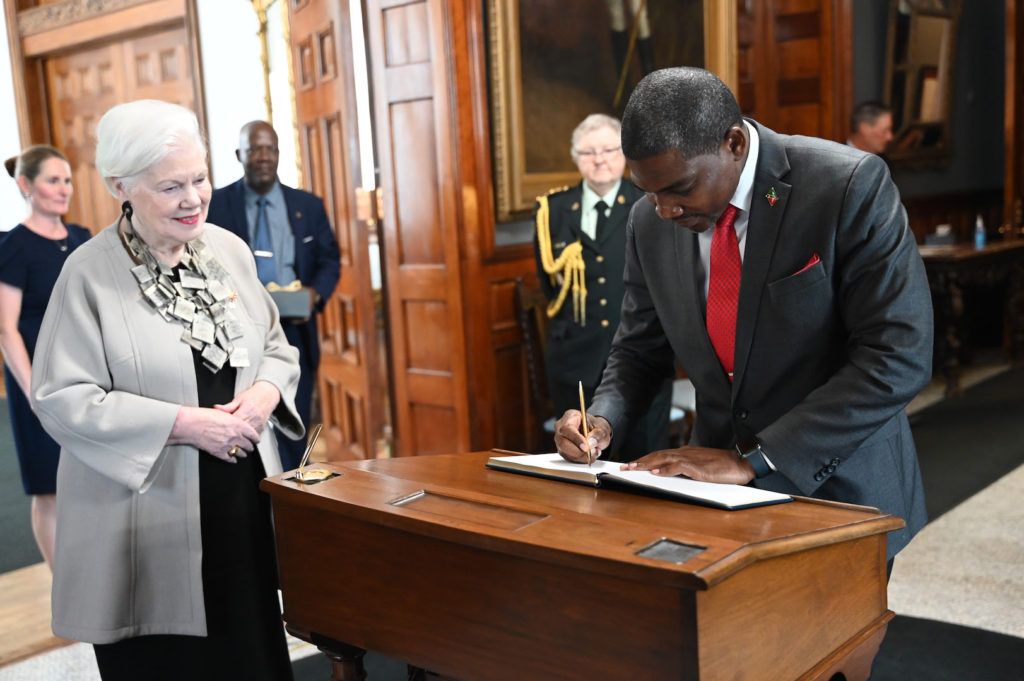 The Lieutenant Governor, a former United Nations official, also discussed access to climate finance for small island states – a top policy focus of the Hon. Dr. Terrance Drew-led Labour Party Administration.
 
The Prime Minister also thanked the Lt Governor for the many contributions of the Canadian Government and people over the years. He also invited her to visit Saint Kitts and Nevis.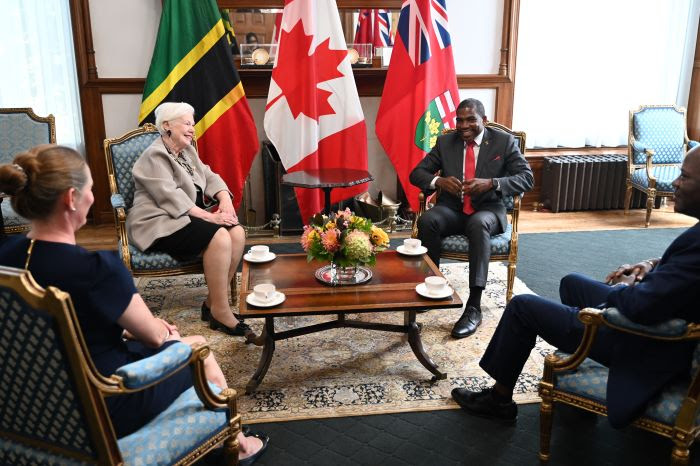 The Prime Minister was accompanied to Queen's Park, the seat of the provincial legislature, by Mr. Glenroy Blanchette, Permanent Secretary in the Prime Minister's Office, and Mr. Eustace T. Wallace, Chargé d'Affaires ad interim at the St. Kitts and Nevis High Commission to Canada.