San Jose, June 8, 2022 (IICA) – Gillian Goddard, an activist who founded an organization that has empowered farmers in Trinidad and Tobago and elsewhere in the Caribbean, was recognized by the Inter-American Institute for Cooperation on Agriculture (IICA) as one of its "Leaders of Rurality of the Americas".

The "Soul of Rurality" award, as it is called, is part of an initiative by the specialist agency for agricultural and rural development to pay tribute to men and women who are leaving their mark and making a difference in the rural communities of the Americas – a region that is key to food and nutritional security and to the planet's environmental sustainability.

Goddard opened Trinidad and Tobago's first organic food store and founded the Alliance of Rural Communities – a non-profit that seeks to enlighten farmers about the value of natural resources, ensure their role in public policy development and facilitate their access to the requisite financial tools to boost their production and income.

The organization encouraged cocoa farmers to produce their own artisanal chocolate and to develop community-owned businesses in Trinidad and Tobago and in neighboring countries, such as Grenada, Jamaica, Dominica, St. Lucia and Guyana.

The Alliance also forged linkages between Caribbean and African cocoa producers to create the Cross Atlantic Chocolate Collective, which allows them to share the experiences of communities that process their own agricultural raw materials and undertake their own marketing.

The Leader of Rurality award recognizes individuals who are playing a critical dual role, namely as guarantors of food and nutritional security and as custodians of the planet's biodiversity, producing under all kinds of conditions. The recognition also highlights these individuals' capacity to serve as positive examples for the rural areas of the region.

Gillian Goddard, the activist who chose agriculture as a means of improving lives

Gillian Goddard left her native Trinidad and Tobago at 17 to attend university in the United States. She settled in California and soon began working as a volunteer on an organic farm, where she learned about growing food without the use of chemical products.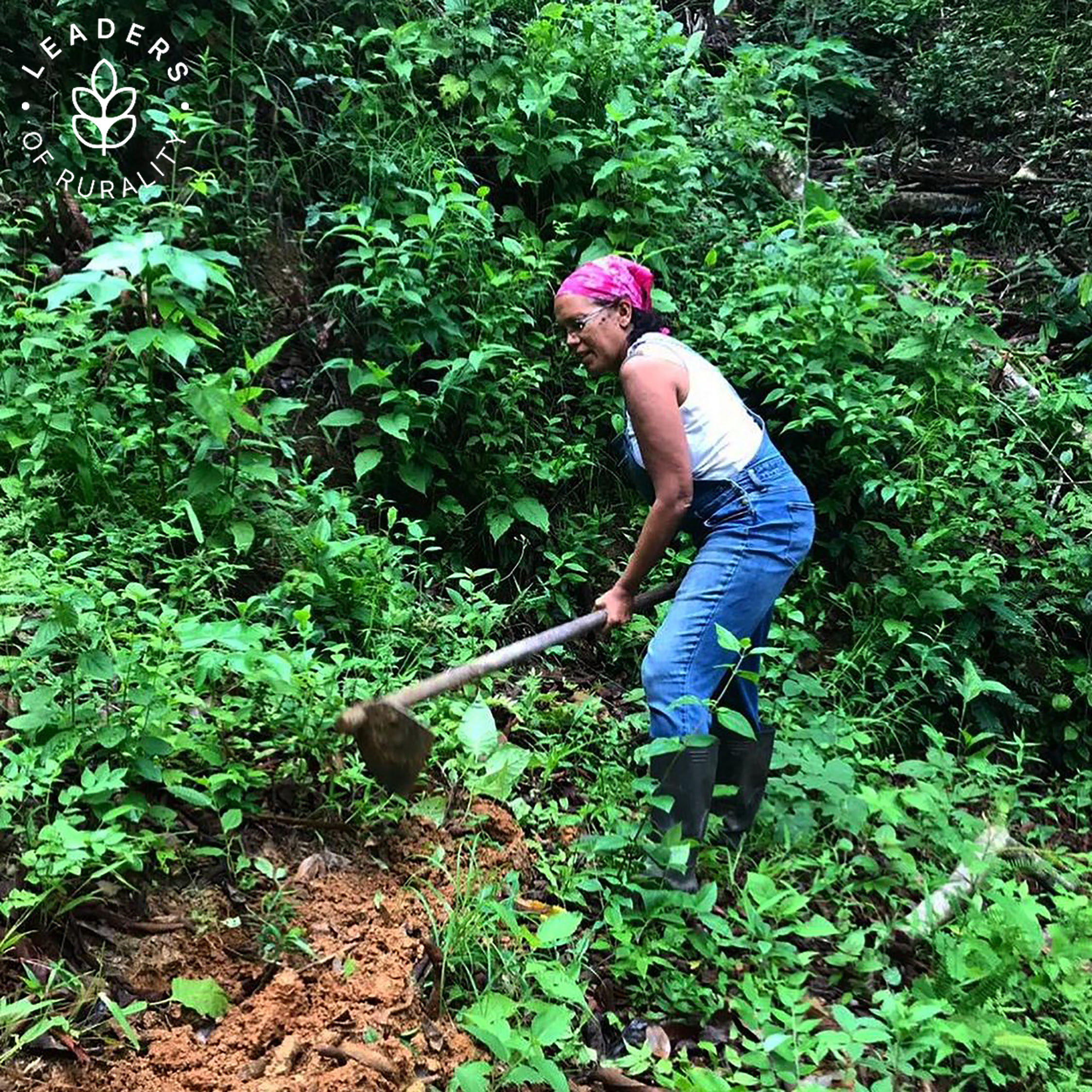 While her studies were not agriculture-related, she always had an interest in researching how people could adopt healthier lifestyles. Gillian was raised in a Caribbean country where people had traditionally been accustomed to growing their own food and living at one with nature. Yet, in the 1950s, the situation had changed dramatically when the focus shifted to the extraction of petroleum and gas.

By the time she returned to the Caribbean some ten years later, Gillian had developed a keen interest creating change in the community. She moved to a semi-rural area and began thinking about how to produce food on patios or in back yards.

"I could sense people's vulnerability", she recalls. "I could see how much money we were spending on food, only to end up eating unhealthy choices. We had turned our backs on what was available to us, what we had the capacity to create, only to spend all our time trying to make money by doing jobs that didn't interest us. I felt that the problems stemmed from dysfunctional behavior and I was trying to figure out how to change it. Then I encountered people who were also exploring options of how to create healthier communities".

So, Gillian began by opening Sun Eaters Organics, Trinidad and Tobago's first organic food store. At first, she sold imported food, but then she began to engage with farmers, encouraging them to produce organic food and then to organize themselves and sell their products. She then opened a café and a place for children, aiming to integrate agriculture with people's lives.

When she began to research the possibility of organic agricultural certification, she stumbled on Participatory Guarantee Systems, which are locally focused quality assurance systems. They facilitate the certification of farmers through the active participation of stakeholders and are built on a foundation of trust and knowledge exchange. In other words, farmers and consumers certify each other, instead of resorting to external certification.

She explained that, "I would interact with communities in my work routinely, particularly in rural areas, which are critically important for humanity, given that we depend on natural resources to exist and most of these resources originate in rural areas. Thus, people who live close to these resources and who have cared them for generations should have power over these resources. In other words, if cocoa plants grow in your region and you have been considerate, not cutting them down and caring for them, then you have the right to benefit from the value of these plants. This awakened my interest in learning how to make chocolate, since I had not even been aware that we had cocoa in our region and that we could process it. Once my partner and I learned to make chocolate, we began to teach our friends who lived in even more remote communities and that is how we reached where we are today".

This led her to co-establish the Alliance of Rural Communities in 2014, a non-profit for rural and semi-rural residents and their urban partners. The organization uses a holistic strategy and works closely with communities, not only in Trinidad and Tobago, but also in other Caribbean islands, providing assistance to enable these residents to pay a greater role in national affairs and to ensure greater financial inclusion.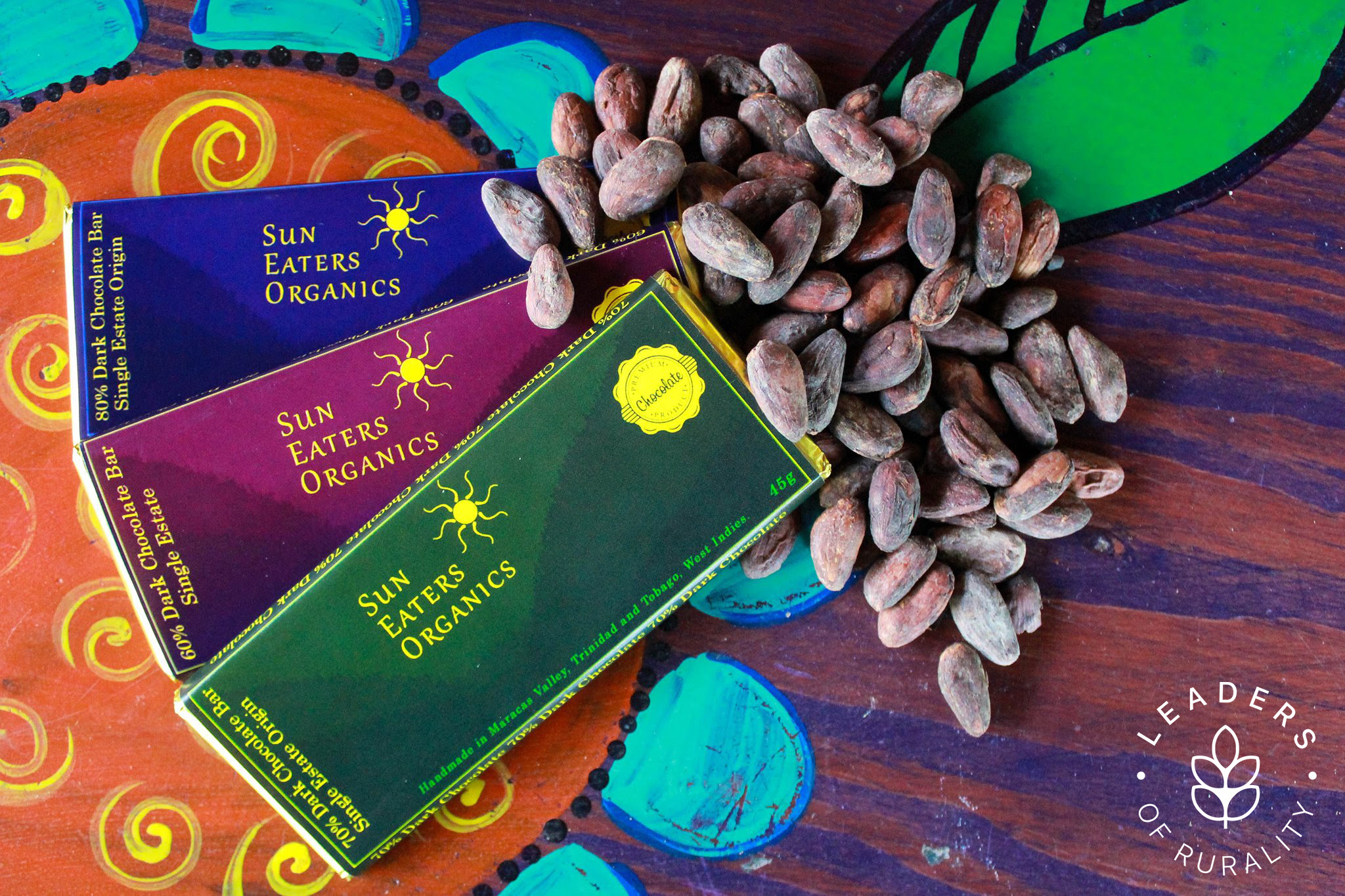 The Alliance began by working with cocoa, with the aim being to assist in human resource development and in restoring the natural environment, not only through agriculture, but also through chocolate manufacturing. Thus, tasks included teaching rural communities to make artisanal chocolate, nurturing community-own chocolate companies and fostering full use of crops and related resources on cocoa farms. Sales and distribution of products and the search for new markets are the responsibility of the Alliance.

The organization, which began in small villages in Trinidad and Tobago, has spread to neighboring countries such as Grenada, Jamaica, Dominica and St. Lucia, and even to an association with Guyana.

Gillian explained that, "Over time we began to work with other crops, planting them, tending to them, reaping them and also processing them. That helped us to survive when the COVID-19 pandemic hit.

At that time chocolate sales fell; and tourism, which provided a third of our income, disappeared. We were able to get back on our feet by sending boxes of food to people, something which became increasingly important during the difficult times of the pandemic".

After several years of existence, in 2021 Gillian made contact with organizations in Africa. This led to the creation of the Cross Atlantic Chocolate Collective, an association of farmers from the African countries of Malawi, Tanzania, Uganda, Ghana, Nigeria, Cameroon; and the Caribbean countries of Jamaica, Dominica, Grenada, St. Lucia and Trinidad and Tobago, in addition to two United States' farmers – one each from the west and east coasts respectively. The organization seeks to empower African cocoa farmers and afro-descendants in the Caribbean to take a chance and produce their own chocolate and other products.

"We want to empower rural areas", said Gillian. "A rational society should have a clear understanding that natural resource protection is vital and the best way to take care of these resources is to protect rural areas and communities".

"The ability of different groups of people to successfully communicate among each other is the most important tool to assist societies to function better. Although the seeds that we use are very important, as are the plants that we help to grow and the elements we use to tend to our crops, the most important thing is acquiring the skills to facilitate teamwork. These skills are there, we merely have to unearth them, no matter how much effort this may require. Working collectively is really the most effective way of creating change".
About IICAIICA is the specialized agency for agriculture in the Inter-American system, with a mission to encourage, promote and support its 34 Member States in their efforts to achieve agricultural development and rural well-being through international technical cooperation of excellence.