BASSETERRE, St. Kitts, August 4, 2023 (SKNIS) – The Government of St. Kitts and Nevis is one step closer to commencing construction on the first set of affordable smart homes to be built under its housing revolution.

The Government and the National Housing Corporation (NHC) signed a contract with East Coast Housing Development, a Trinidadian-based developer, to finance and deliver 2,400 affordable smart homes over a period of 4 years.

On Friday, August 4, 2023, Prime Minister the Honourable Dr. Terrance Drew, accompanied by Deputy Prime Minister and Minister of Housing and Human Settlement, Hon. Dr. Geoffrey Hanley, as well as officials from the National Housing Corporation (NHC) and East Coast Housing Development Ltd visited a site in Conaree and one in Taylor's Range, Basseterre, where the first two-bedroom model homes will be built.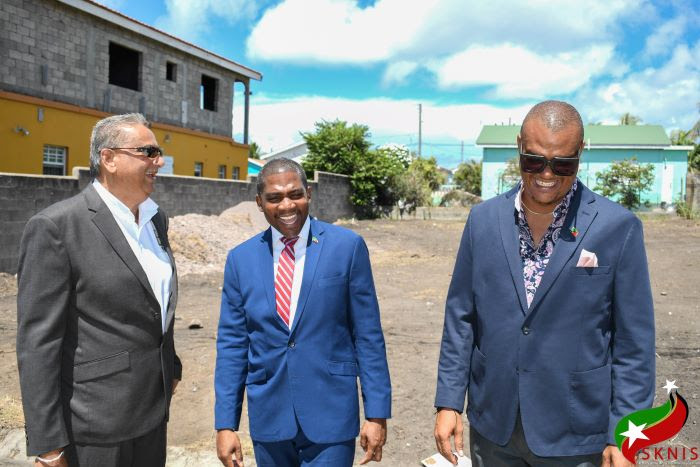 Speaking during the walkthrough, Deputy Prime Minister Dr. Hanley said, "East Coast Developers presented a proposal to the Government of St. Kitts and Nevis and more so to NHC which wowed us and we are happy that we were able to finalize contracts and memorandum of understanding, and here we are today with the reality of starting our housing revolution of 2,400 homes that to are to be delivered."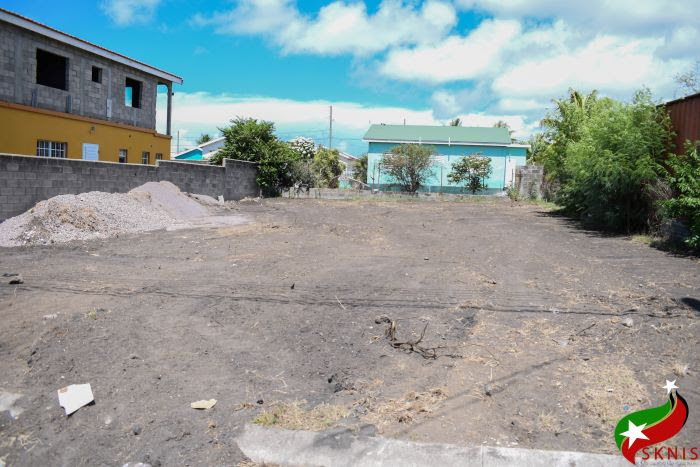 Prime Minister Dr. Drew, the Parliamentary Representative for Constituency Eight in which Conaree Village lies, said the realization of this project demonstrates the commitment of the young St. Kitts-Nevis Labour Party administration to the people of St. Kitts and Nevis to providing affordable housing.

"Housing is a way to lift people up, give them the opportunity to really invest in themselves and to have equity for other things and to have something to pass on to the next generation. Therefore, we wanted to make sure that very early in our term that we not only provide houses but also that we encourage others to build wealth through the owning of real estate such as housing and land," Dr. Drew said.

The prime minister added, "I'm really, really excited that we are able to do this also in my constituency, Constituency #8, but be assured that all of the constituencies will be touched. I say to the people of Constituency #8 that this was my commitment and your government's commitment and we are making sure that we fulfil it, and to the broader St. Kitts and Nevis citizenry we want you to know that we are very serious when we say that housing will be resolved."
The homes will be built and equipped with a refrigerator, stove and solar water heater for EC$ 111,000 for a one (1) bedroom, EC$ 213,000 for a two (2) bedroom and EC$297,000, and EC$297,000 for a three (3) bedroom.

The size of the one-bedroom houses will be 592 square feet. The two-bedroom homes will be 879 square feet, while the three-bedroom houses will be 1,288 square feet.
-30-