Basseterre, Saint Kitts and Nevis, August 4, 2023 (Press Secretary, PMO) – In a momentous development, the Government of Saint Kitts and Nevis has achieved significant headway in addressing the pressing water issue in Cayon and surrounding communities, including St. Peters, Ottley's, and Keys Village. The Hon. Konris Maynard, Minister of Public Infrastructure, Energy, and Utilities et al, made the exciting announcement during the National Townhall Meeting on Tuesday, August 1st, 2023.
The Government contracted Bedrock Exploration Development Technologies (BEAD) St. Kitts Ltd through the Water Services Department (WSD) to conduct well drilling in Cayon within their first year in office. The fruitful efforts of BEAD have resulted in the discovery of water, marking a remarkable step towards ensuring a more consistent water supply for the people of Saint Kitts and Nevis.
Prime Minister Hon. Dr. Terrance Drew expressed his elation at this achievement, stating, "This is a momentous development for our community, and it brings us one step closer to ensuring a sustainable water supply for our people. We recognize the importance of water security, and this discovery marks a promising milestone in our commitment to the well-being and prosperity of our nation."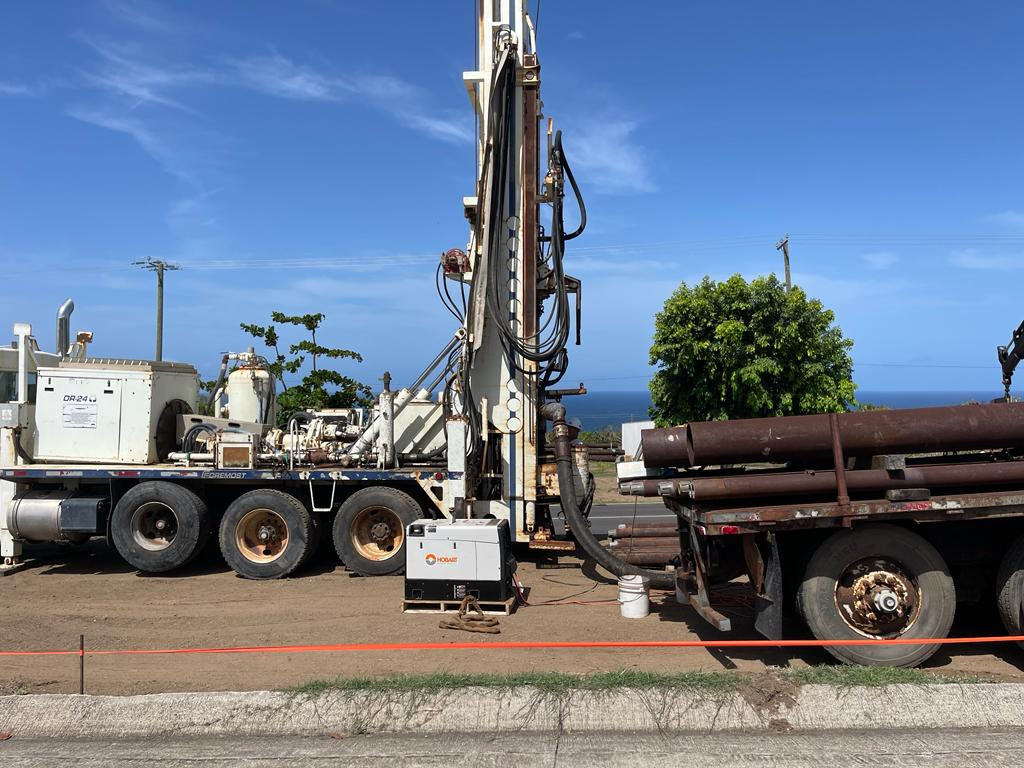 This discovery comes as a beacon of hope for the residents of Cayon and the surrounding communities, who have been grappling with water issues over the past years, exacerbated by the current period of drought. The successful outcome of the drilling process brings the assurance of much-needed relief to these communities.
Looking ahead, Minister Maynard emphasized that the next crucial steps involve locating the main water source and conducting thorough testing to ensure the water is safe for consumption. The Government remains dedicated to providing clean and potable water to its citizens.
Minister Maynard also shared the future for addressing water challenges in the region. Once the drilling process in Cayon is completed, the workers will move on to Shadwell, where an existing well requires further attention. Upon successful resolution, an additional 300,000 gallons of water are expected to be available, further bolstering the efforts to tackle water scarcity.
The Government of Saint Kitts and Nevis acknowledges the significance of water resources in driving prosperity and enhancing the quality of life for all citizens. This critical milestone achieved in the water exploration process reflects the commitment and dedication of the government to addressing the water crisis and building a sustainable future for the nation.
The Prime Minister and the entire Government extend their heartfelt gratitude to all involved parties, including BEAD St. Kitts Ltd and the Water Services Department, for their relentless efforts in ensuring the success of this vital endeavor.
As the nation moves forward, the Government remains steadfast in its resolve to prioritize the well-being of its people and will continue to work tirelessly towards a brighter and water-secure future for all.
###