The Caribbean Community (CARICOM) in its World Indigenous Day Message, Wednesday, reaffirmed the integral role its indigenous populations play in the Region's rich tapestry of cultures, noting that their distinct attributes and knowledge systems are recognised and celebrated.
Wednesday's recognition follows other recent engagements by the Community including the invitation to Dominica's long established Karina Cultural Group to present an indigenous cultural performance at the recent 45th Meeting of the CARICOM Heads of Government in Trinidad and Tobago.
The Santa Rosa First Peoples Community, Trinidad and Tobago's major organisation of indigenous people, was also invited to lead the prayer at the CARICOM 50th Anniversary Flag Raising Ceremony, held on the 4th of July 2023 at the birthplace of the Community, Chaguaramas.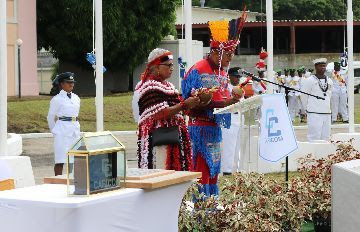 Several CARICOM Member States boast sizeable indigenous communities among their populations including Dominica's Kalinagos, the Amerindians of Guyana and Suriname, and the Garifunas of Belize and St Vincent and the Grenadines. The Community is reminded that many of their ancestors were subjected to forced migration, loss of language and genocide.
CARICOM's Prime Ministerial sub-Committee on Reparations for slavery and native genocide meets on Friday, under the Chairmanship of the Prime Minister of Barbados, Hon Mia Mottley.