Basseterre, Saint Kitts and Nevis, August 26, 2023 [Press Secretary, PMO]- In a significant stride towards advancing the cannabis industry in Saint Kitts and Nevis, the Honourable Dr. Terrance Drew, Prime Minister of Saint Kitts and Nevis, embarked on a groundbreaking visit to the CANNA SVG Medicinal Cannabis Farm located in Saint Vincent and the Grenadines. This visit marks a vital step as Saint Kitts and Nevis endeavours to establish its own robust cannabis sector, drawing inspiration and insights from CANNA SVG's cutting-edge technologies and extensive expertise in producing top-tier medical-grade cannabis.
CANNA SVG Medicinal Cannabis Farm has distinguished itself as a specialist medical-grade cannabis manufacturer, utilizing state-of-the-art technologies and a profound understanding of the industry to consistently yield premium medical cannabis products. As the global demand for medicinal cannabis continues to rise, Saint Kitts and Nevis recognizes the immense potential of this sector and aims to position itself as a key player in the market.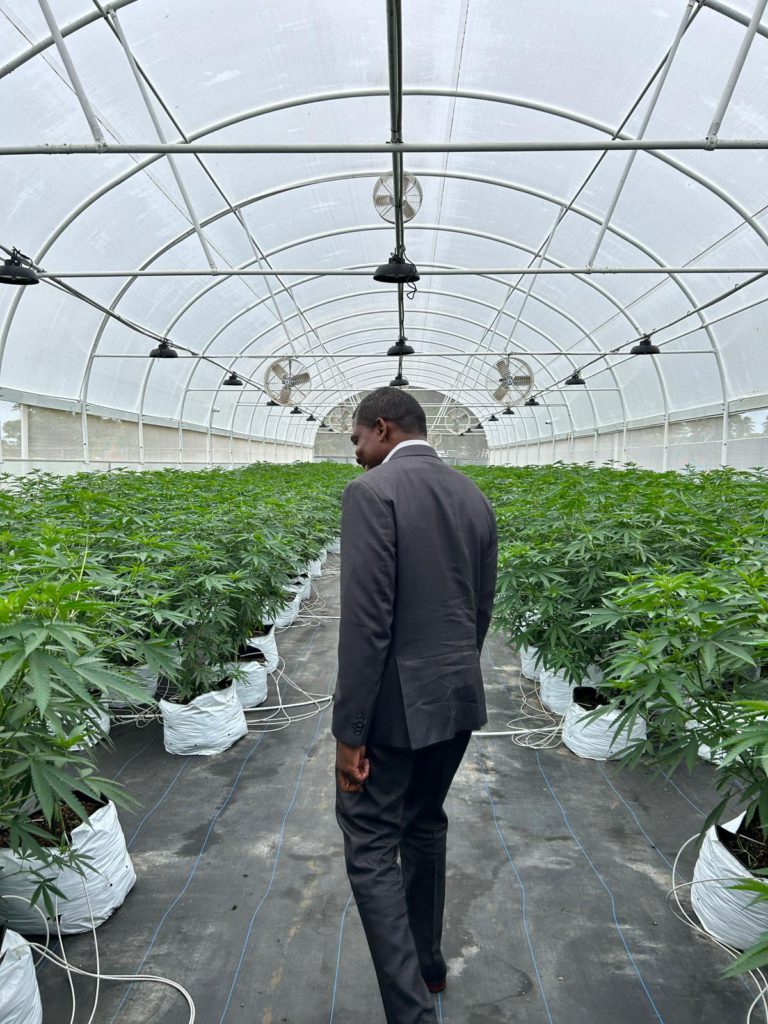 The Prime Minister's visit to CANNA SVG Medicinal Cannabis Farm has provided invaluable insights that will undoubtedly shape the future of Saint Kitts and Nevis' own cannabis industry. Also present was the Permanent Secretary in the Prime Minister's Office, Ms. Naeemah Hazelle.
The Prime Minister and his Permanent Secretary had the opportunity to witness firsthand the advanced technologies employed by CANNA SVG. These technologies have played a pivotal role in ensuring consistent quality, optimal growth conditions, and efficient production processes. By adopting similar technologies, Saint Kitts and Nevis can elevate its medical cannabis production capabilities, ensuring high-quality products for patients and establishing credibility in the global market.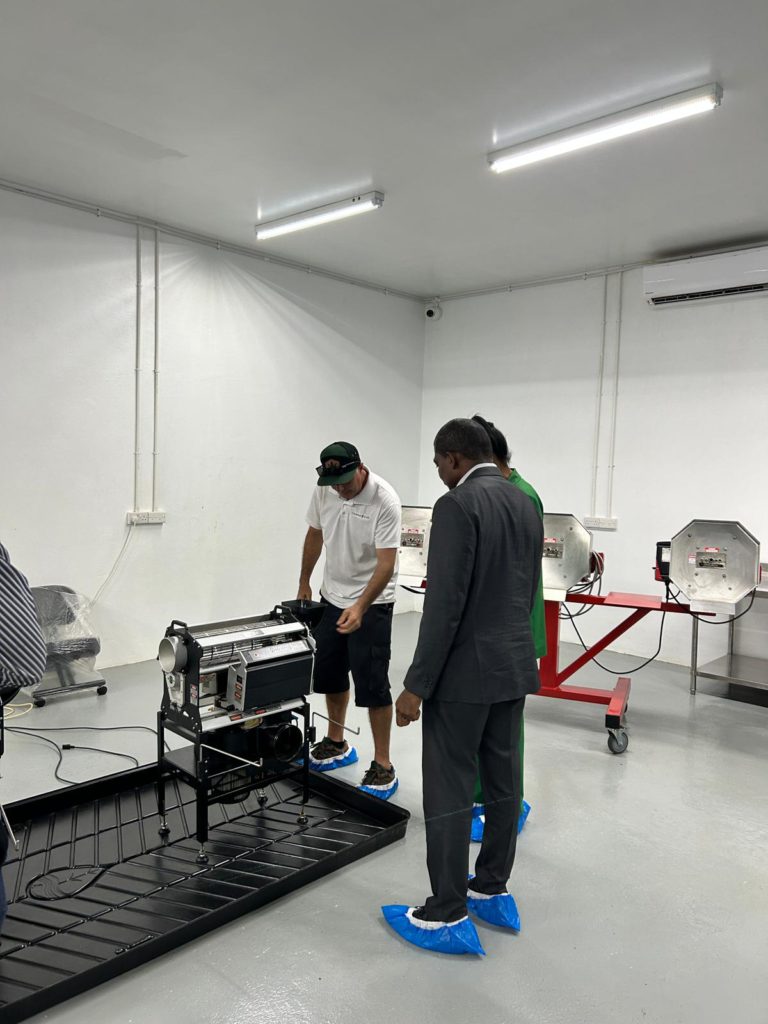 Engaging with the experts at CANNA SVG offered the Prime Minister and his delegation a platform for knowledge exchange. Learning from professionals who have successfully navigated the challenges of the cannabis industry can accelerate Saint Kitts and Nevis' entry into the sector. Collaborative efforts and shared experiences can pave the way for informed decision-making and effective strategies.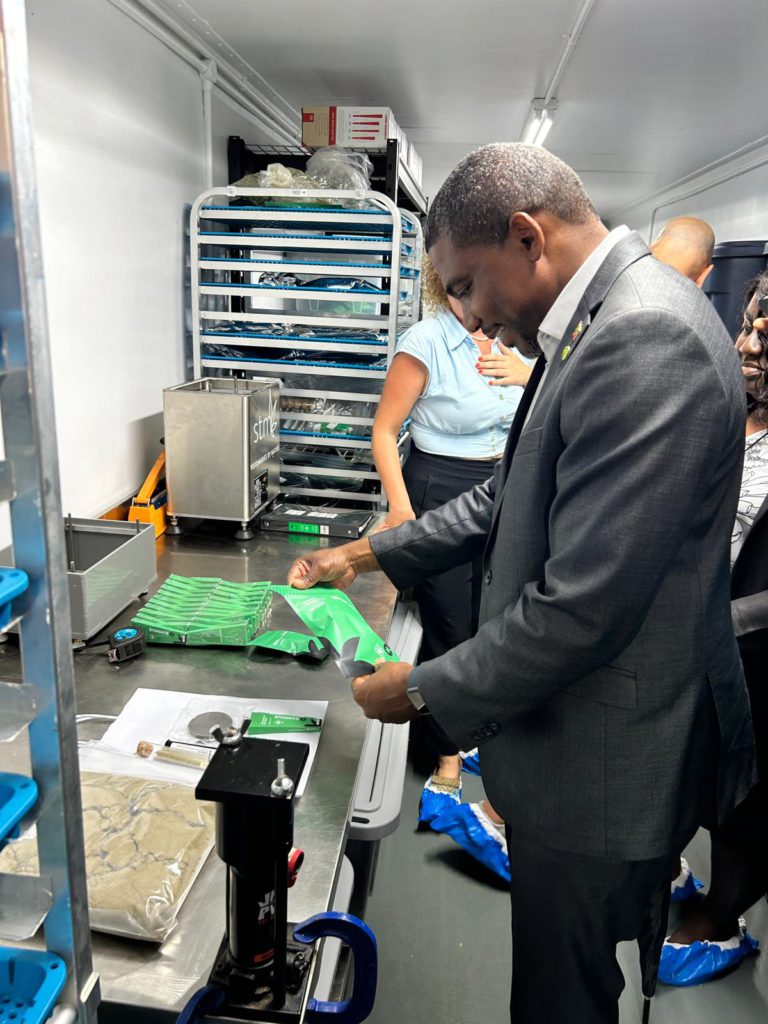 One of the main benefits of introducing the cannabis industry to Saint Kitts and Nevis lies in economic diversification and growth. Establishing a medical cannabis industry can create a multi-faceted impact, including job creation, revenue generation, and global recognition.
The cannabis industry, with its cultivation, processing, research, and distribution sectors, can generate a significant number of jobs, catering to a range of skill sets and backgrounds within the local population. Additionally, A well-regulated cannabis industry can contribute substantial revenue to the government through taxes, licenses, and export opportunities. This added revenue stream can support various public initiatives and social welfare programs. Also, by adhering to international standards and producing high-quality medical cannabis, Saint Kitts and Nevis can gain global recognition and establish itself as a reputable player in the industry.
As Saint Kitts and Nevis progresses towards actualizing its own medicinal cannabis sector, the visit to CANNA SVG Medicinal Cannabis Farm has illuminated pathways to success. The Prime Minister's firsthand experience with advanced technologies, coupled with the exchange of expertise, positions Saint Kitts and Nevis on the threshold of a transformative journey.