Basseterre, St. Kitts, August 25, 2023 (SKNIS): Differently-abled individuals in St. Kitts and Nevis stand to gain from the recent unification of the five regions that make up Disabled Peoples' International (DPI).
The new union between DPI regions: North America and the Caribbean, Africa, Asia, Pacific, India and Europe, was supported by delegates attending the Busan World Disability Conference held in the Republic of Korea from August 07 to 11, 2023.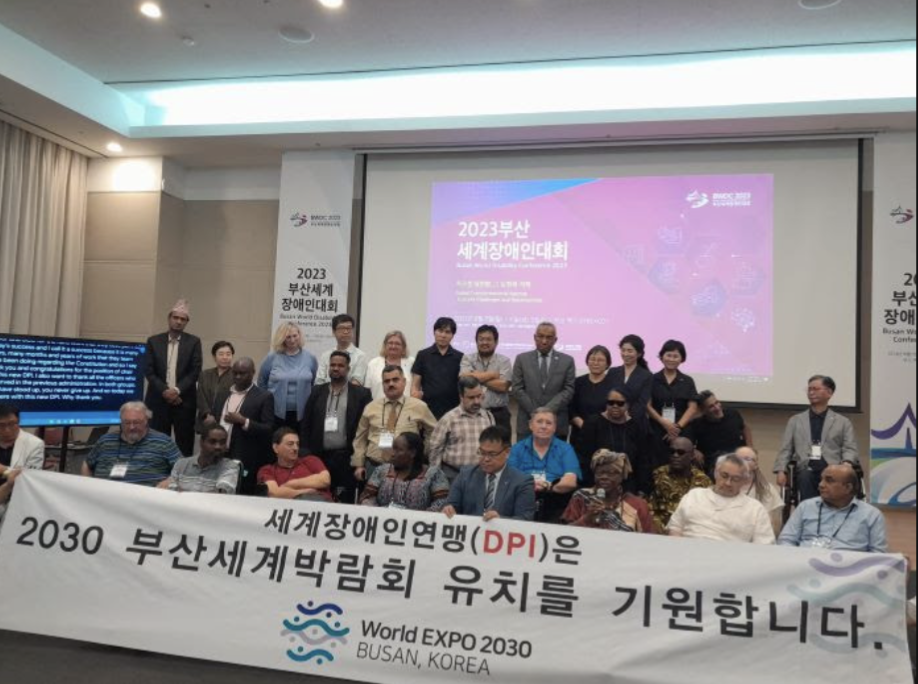 President of the St. Kitts and Nevis Association of Persons with Disabilities (SKNAPD), Joseph Bergan, represented the twin-island Federation at the conference.
"Anything happening on the global scene in relation to persons with disabilities most of the time you will see these initiatives starting in the bigger countries and then it trickles down," Mr. Bergan stated. "So, anything that they are exposed to it's a whole network of persons with disabilities and communication … across the region [and] globally.
"President Bergan added, "I think it will be easier for us to get funds [by] tapping into some global partners and other agencies being recognized from this unification of DPI."
Participation in the conference was funded by the organizers. However, Mr. Bergan was responsible for incidentals during the meeting as well as overnight accommodations and meals during travel.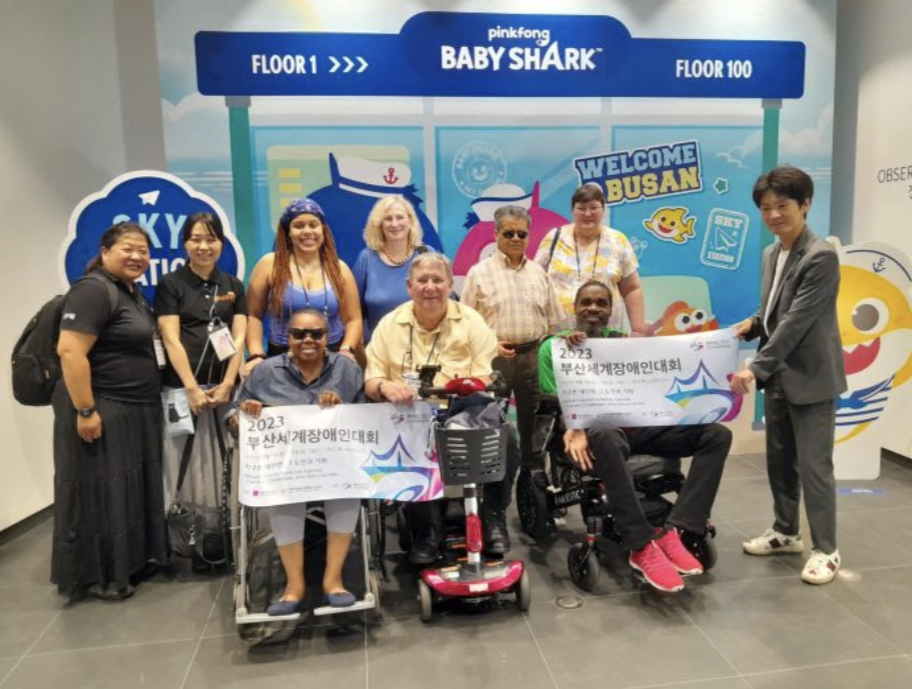 To ensure that he was able to attend the meeting, which marked the first time a delegate from St. Kitts and Nevis was participating in the World Disability Conference, Mr. Bergan sought assistance from the government, several companies and individuals.
He thanked the Ministry of Ageing and Disabilities, headed by Minister of State the Honourable Isalean Phillip, for favourably considering his plea for assistance.
"I would have received personal contributions from the Right Honourable Dr. Denzil Douglas and Her Excellency Dame Marcella Liburd," President Bergan indicated. "It meant a lot."
-30-